As we round out the first quarter of 2022 and head into the notorious Spring Market there are a handful of factors that should be considered whether you are a buyer or a seller. Paying attention to the anticipated increase in housing supply, monitoring buyer demand, and assessing the effects of rising interest rates on the market, are current influencers but also have some historical merit. How will these factors affect home prices, buyer opportunities, and overall market conditions? It is important that as we look forward, we also look back, as keeping a well-researched, educated perspective will lead to success.
HOUSING INVENTORY IN BLOOM
April through July historically have the most homes coming to market during a given year. We are sitting at the starting line of selection! Buyers who have been battling through the first quarter (Q1) and find themselves discouraged need to stay calm and carry on into these listing-heavy months. The increase in supply will provide opportunities to win a house as more selection will decrease the number of offers on each house. We are already starting to see the double-digit multiple offers temper to 3-6 offers and sometimes even just one, as the number of listings has grown month-over-month since January.
This increase in supply will also start to moderate price escalations. There were very large price escalations in Q1; the average list-to-sale price ratio in February 2022 in Snohomish County was 10% and 11% in King. Many new listings will come to market this spring on the shoulders of those price gains which will reduce the escalation amounts. We like to call this stair-stepping up the list price based on recent sales. We still anticipate price appreciation but expect the month-over-month growth to decelerate off of these high peaks in Q1. This will create some ease for buyers who stay engaged with their home search.
BUDDING BUYER DEMAND CONTINUES TO OUTPACE SUPPLY
As we track pending sales through March, they continue to track with or outpace new supply depending on which area. This is an indicator that there will continue to be buyer demand to sustain the increase in new listings that are coming this spring. Many buyers are still positioning their pandemic-influenced housing needs and making moves due to work-from-home options. In addition, there is a large population of Baby Boomers transitioning to their right-size homes and a wave of Millennials are poised to make their entrance into homeownership. Buyer demand will be met with more selection over the coming months.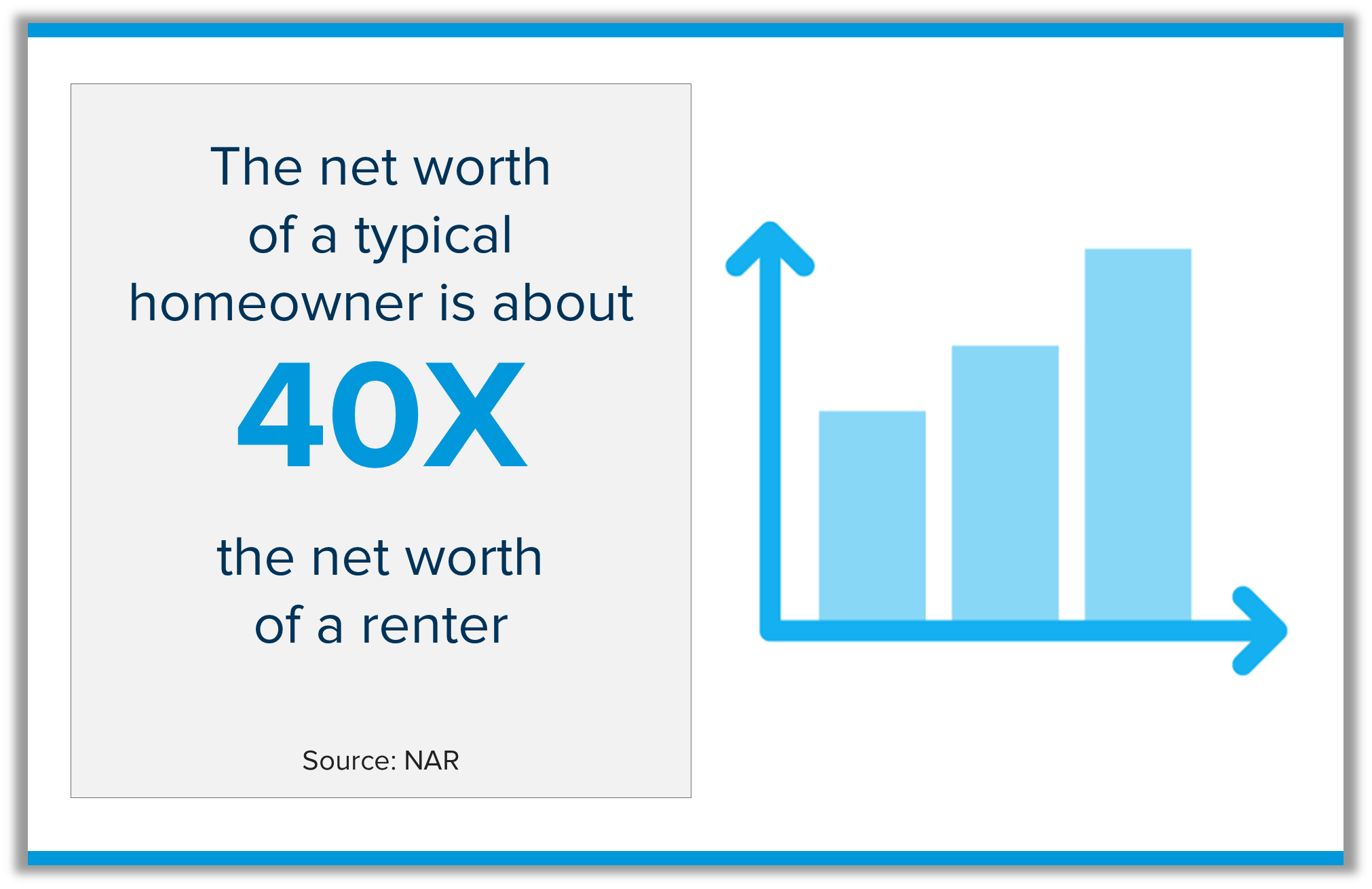 Speaking of first-time buyers, it is extremely important that they understand that besides the lifestyle decision of owning a home, they are making an important investment. Real estate is one of the strongest, if not the strongest wealth-building assets available. Paying towards your own asset vs. your landlord's will help build net worth as your home appreciates. As a first-time buyer, it is as much about securing the wealth-building asset as it is about choosing an ideal place to live. Buyers always need to make concessions on either price, location, or features, but in the end, will end up with an appreciating asset that will start to build their financial future.
GROWING INTEREST RATES
Interest rates have taken a ride up over the last month as the first increase by the Fed was made to help combat inflation. An increase in interest rates has been predicted for some time, and it is finally happening after several years at all-time historic lows. It will be critical that buyers monitor the rates closely to make sure they relate the monthly payment to the price they are able to and willing to pay. Also, buyers can get creative with their lender and choose to buy down their rate in order to secure a lower rate, hence a lower monthly payment. Aligning with a skilled lender to help navigate the changing environment will be critical.
It is also important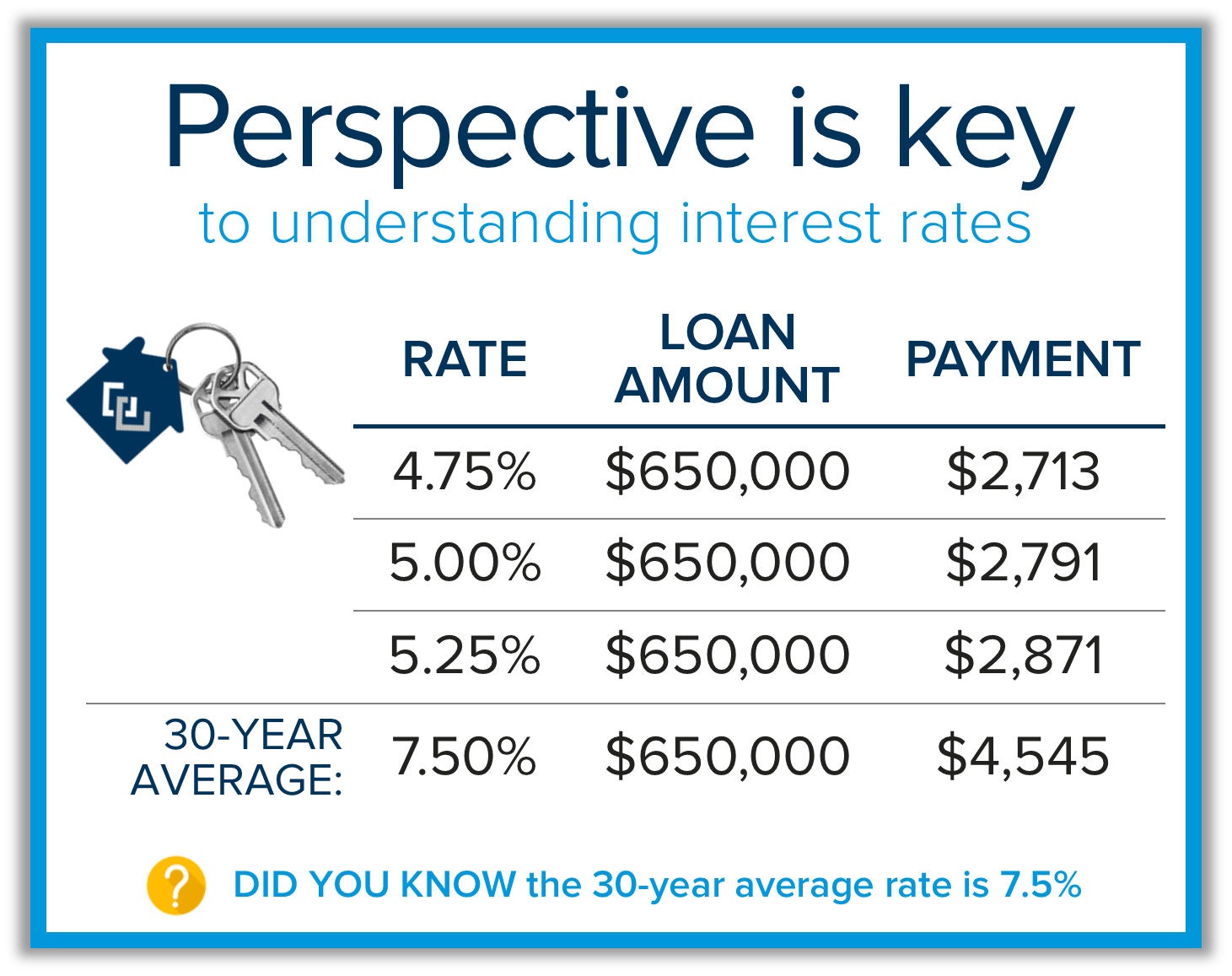 for consumers to understand that rates are still well below the 30-year average of 7.5%. This perspective is key, along with understanding that rates are probably not to their 2022 peak yet according to the experts. Acting sooner rather than later will help secure a lower debt service for your long-term investment. While the "tell-your-grandkids" rates of 2.75-4% may be gone, there is still an amazing story to tell where we sit now!
WHAT DOES THIS ALL MEAN FOR PRICES?
Seasonal increases in selection will start to temper the month-over-month increases in prices and higher rates may put downward pressure on price growth, but homeowners are still sitting on top of a heap of price appreciation. Price appreciation over the last 5 years has been formidable across our nation.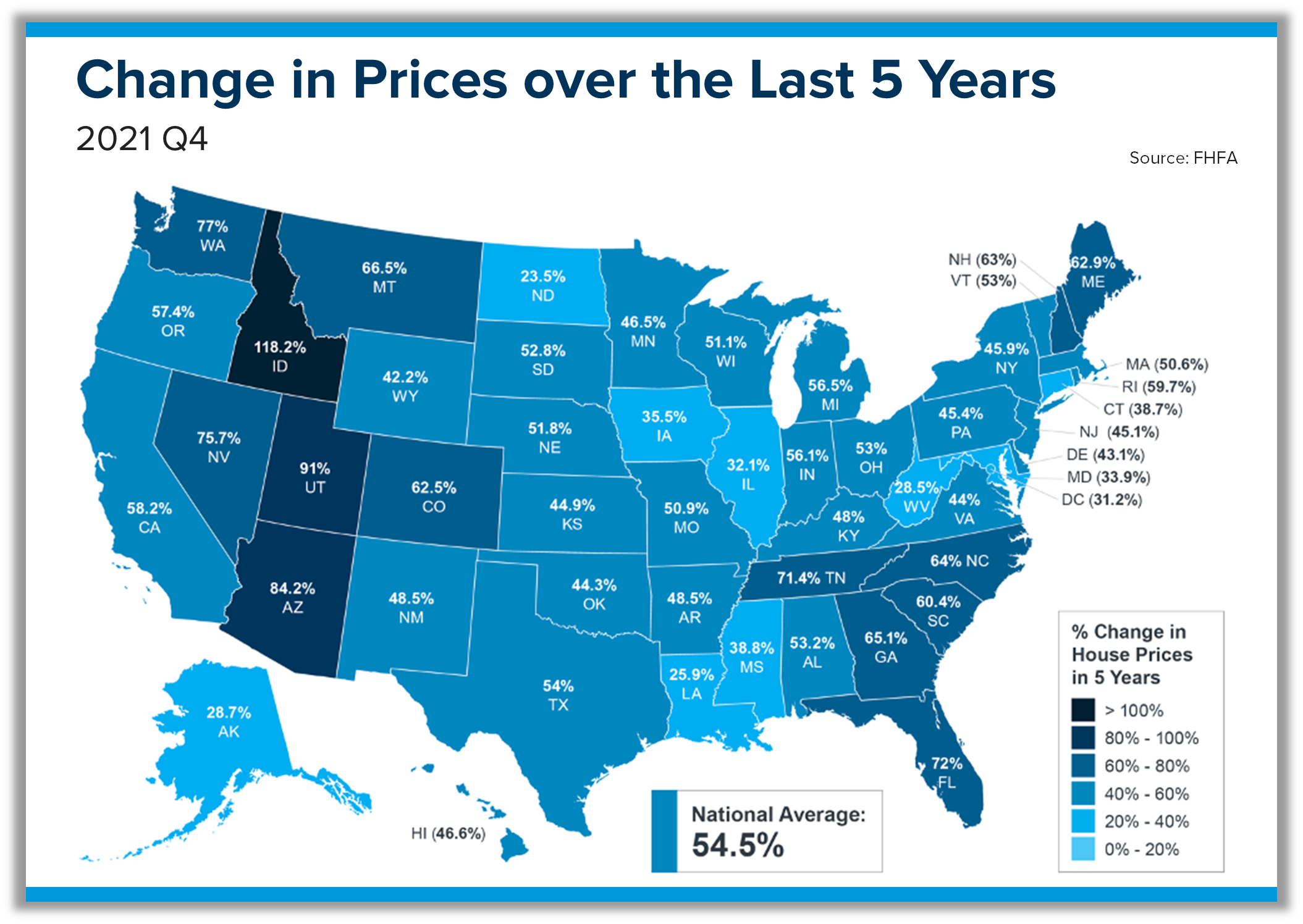 In Snohomish County, prices are up 23% complete year-over-year and up 73% from 5 years ago. In King County, prices are up 15% complete year-over-year and up 54% from 5 years ago. Historical average price appreciation is closer to 3-5% annually, so taking into account gains over the last handful of years is important to have a balanced perspective. The bottom line is sellers are equity rich and have advantageous options to make moves!
If you have been considering a move and are curious about the value of your home in today's market, please reach out. I would be happy to assess your home's value and help you start to formulate a plan. If you have been beaten up as a buyer in Q1, I urge you to stay in the game, you are at the cusp of opportunity. Buyers and sellers need each other now, more than ever. There will be more flexibility in the market with more selection. The inventory environment we have been in has been so intense. We are ready for the intensity to ease and for the market to be a bit more fluid.
All indicators point toward another positive year in real estate as we enter the spring market. It is always my goal to help keep my clients informed and empower strong decisions. Please reach out if I can help you or someone you know navigate their real estate goals.
---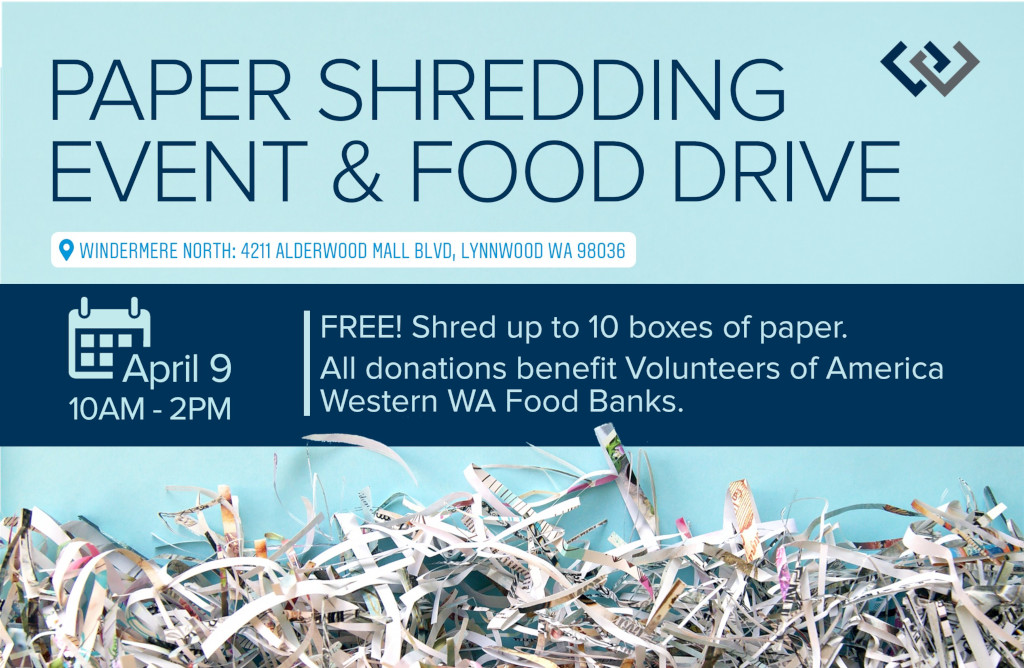 You're invited to our annual Paper Shredding Event & Food Drive. We partner with Confidential Data Disposal to provide a safe, eco-friendly way to reduce your paper trail and help prevent identity theft.
Saturday, April 9th, 10AM to 2PM*
4211 Alderwood Mall Blvd, Lynnwood
Bring your sensitive documents to be professionally destroyed on-site. Limit 10 file boxes per visitor.
This is a paper-only event. No x-rays, electronics, recyclables, or any other materials.
We will also be collecting non-perishable food and cash donations to benefit Volunteers of America Western Washington food banks. Donations are not required, but are appreciated. Hope to see you there!
*Or until the trucks are full