At Windermere, we have the benefit of being expertly guided by our Chief Economist, Matthew Gardner. Every year he shares his predictions for the US Economy and Housing Market. I have included a list of highlights below along with a link to a video where he spells it all out.
Matthew's Forecast for the US Economy:
The US will still continue to feel the effects of the COVID-19 pandemic on the economy. He acknowledges that we are healing, but still experiencing drag due to supply chain delays and Covid-sensitive consumers. He expects this to improve as we head into spring and the second half of 2022.
He predicts a 4% increase in GDP in 2022.
Even though we are still experiencing supply chain delays and labor shortages he does not anticipate a recession.
He predicts more robust job growth in 2022 and returning to pre-Covid employment in the second half of 2022.
Inflation is still very much affected by supply chain issues and labor shortages, but he sees that settling out mid-2022.
Interest rates will help to counteract inflation and will start to increase in 2022, but not crest 4%.
Matthew's Forecast for the US Housing Market:
There will be a modest reduction in home sales year-over-year, but realize this is coming off of a high volume of sales in 2021.
After a record-breaking 16% increase in median price in 2021, he predicts a 7% increase in median price year-over-year in 2022. This slow down in appreciation will be due to increased interest rates, affordability, and a slight increase in supply.
Housing starts will increase, but more importantly, construction completion will increase due to supply chain issues and labor shortages improving.
Interest rates will increase towards 4% as we travel through 2022, but will still be well below the 30 year average of 7.5%.
There will not be a housing bubble due to high demand for housing, job growth improving, and the overall recovery of the US economy.
He is not concerned about forbearance, but more so affordability for the aging millennial generation who would like to purchase their first home.
He sees the housing market moving towards more balance in 2022 after an incredible year of growth in 2021.
Look for Matthew's local economy and housing market predictions from me in January.  My office is also hosting a virtual Economic Forecast event with Matthew on January 19th.  Stay tuned for more information.
Overall, this is a positive outlook weighted with some real challenges that we still face as we recover from the global pandemic. It is always my goal to help keep my clients well-informed and empower strong decisions. Please reach out if you are curious about how the housing market relates to your goals or if you'd like to attend the virtual economic forecast event with Matthew in January.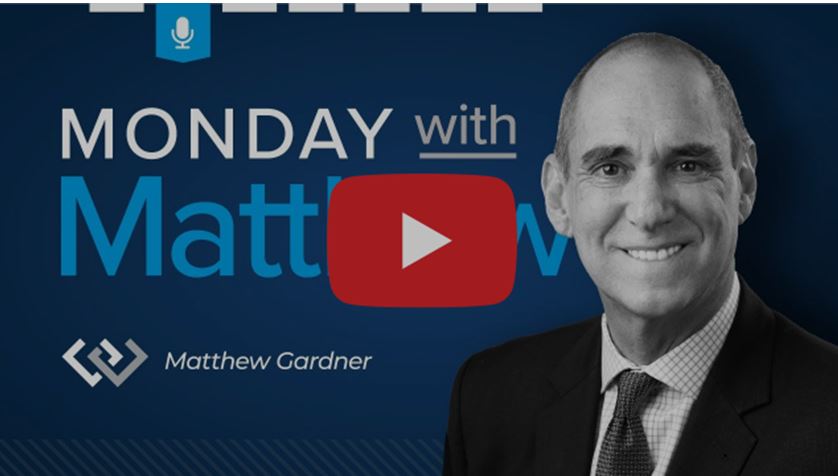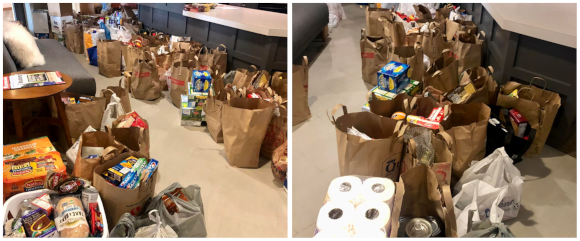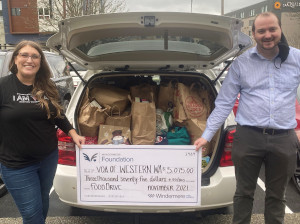 Thank you to everyone who donated to our Thanksgiving food drive! Because of your generosity, we were able to give The Volunteers of America Food Banks a check for $3,075 and 2,169 pounds of food! That will provide a total of 3,498 meals for our community.
Food insecurity is one of the most prevalent social issues of our time. VOA food banks, food pantries, and distribution center all exist to tackle hunger in our community and also serve as touchpoints to connect our neighbors with other basic needs.
Thank you!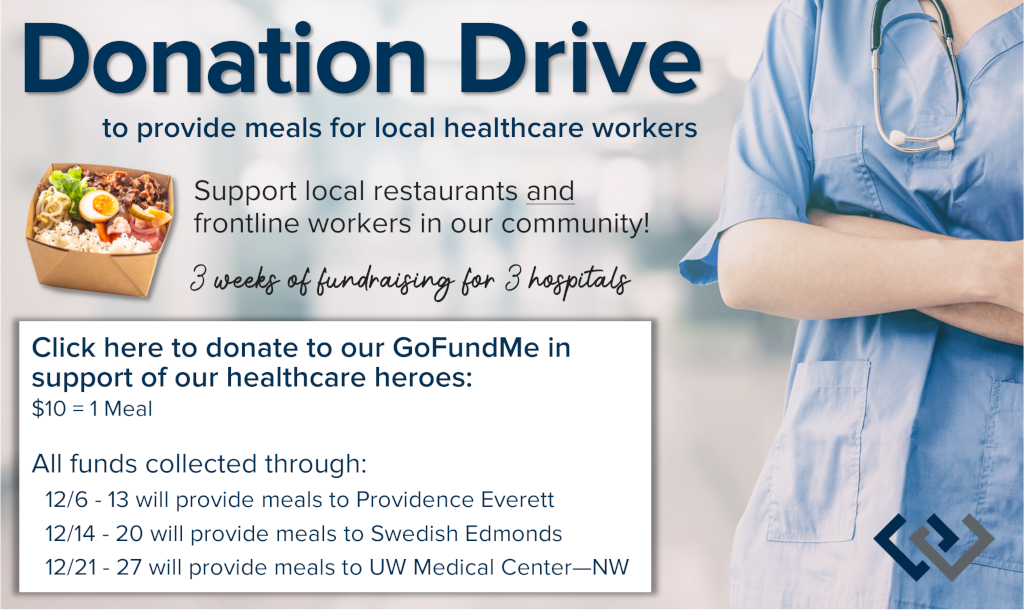 This holiday season, I invite you to join me in this tangible way of showing gratitude and support to our healthcare workers, who have worked so long and hard under the most difficult circumstances.
In tandem with The Windermere Foundation and local non-profit We Got This Seattle, my office is collecting donations that will be used to purchase meals from local restaurants. We will be personally delivering these meals over three weeks to a coordinated point person at Providence Hospital in Everett, Swedish Edmonds, and UW Medical Center-Northwest. Meals and treats will be distributed to frontline workers such as nurses, doctors, respiratory therapists, and cleaning staff.
All funds collected through:
12/6-13 will provide meals to Providence Everett
12/14-20 will provide meals to Swedish Edmonds
12/21-27 will provide meals to UW Medical Center – Northwest
Thank you for your generous gifts in support of our community.
Happy Holidays!