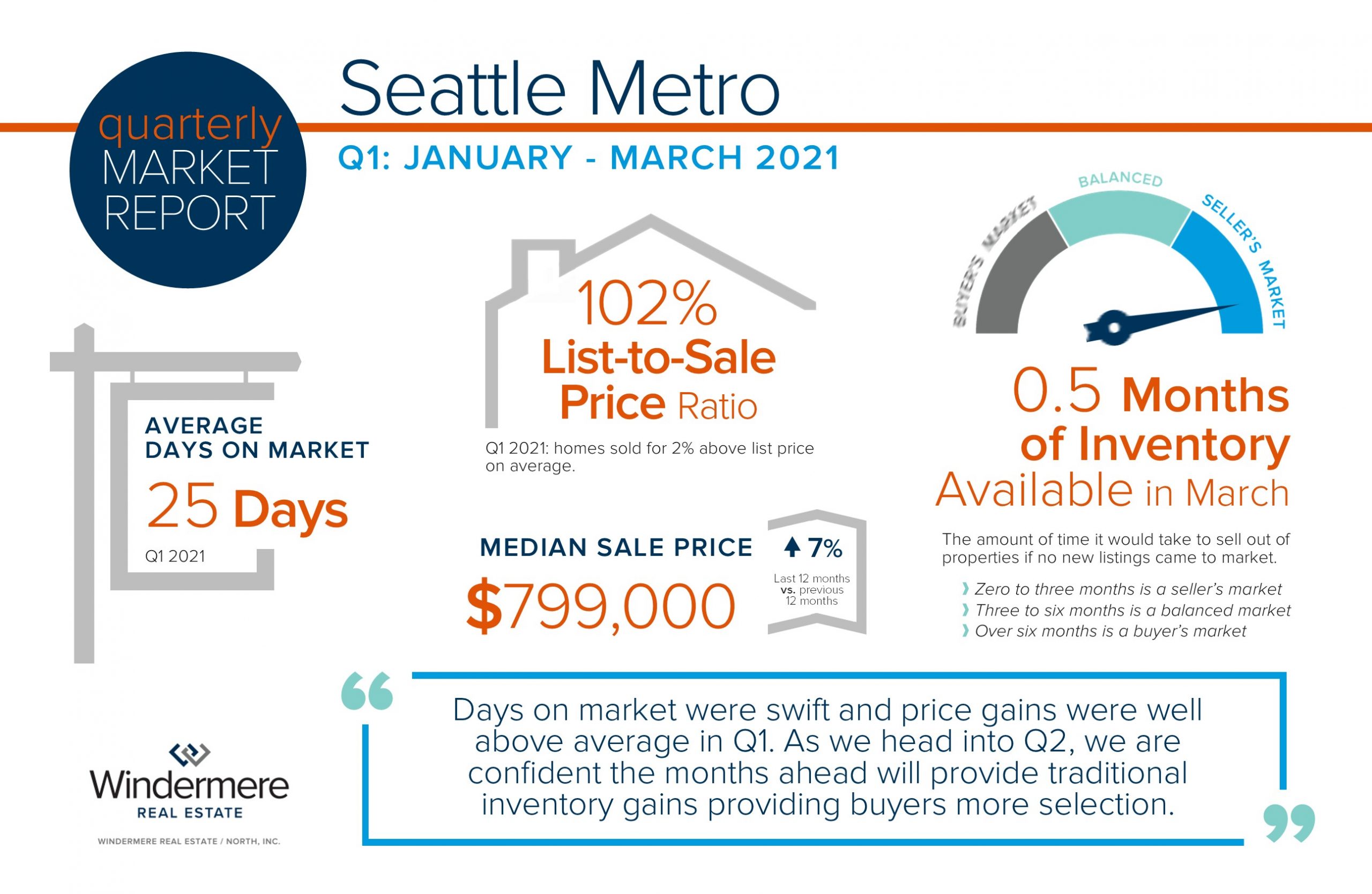 Q1 2021 signified a measurable shift in the real estate market. Demand since the first of the year has been brisk, proving Q1 2021 to be one of the most impactful times in market history! Interest rates remain historically low, helping to offset the cost of price appreciation. Rates and the lucrative tech-influenced job market have helped pending sales outpace new listings.
Additionally, the convergence of Millennials, Gen Xers, and Baby Boomers making big lifestyle moves due to the low cost of debt service, work-from-home options, and formidable equity has the market frothy. Nationally, 30% of all homeowners have over 50% equity in their home, leading people to make moves with large down payments.
Days on market were swift and price gains were well above average in Q1. As we head into Q2, we are confident the months ahead will provide traditional inventory gains providing buyers more selection. We would welcome a tempering in price growth as it has been abundant and is affecting affordability. If you or someone you know is curious about how today's real estate market relates to your financial and lifestyle goals, please reach out. It is my mission to help keep my clients informed and empower strong decisions.