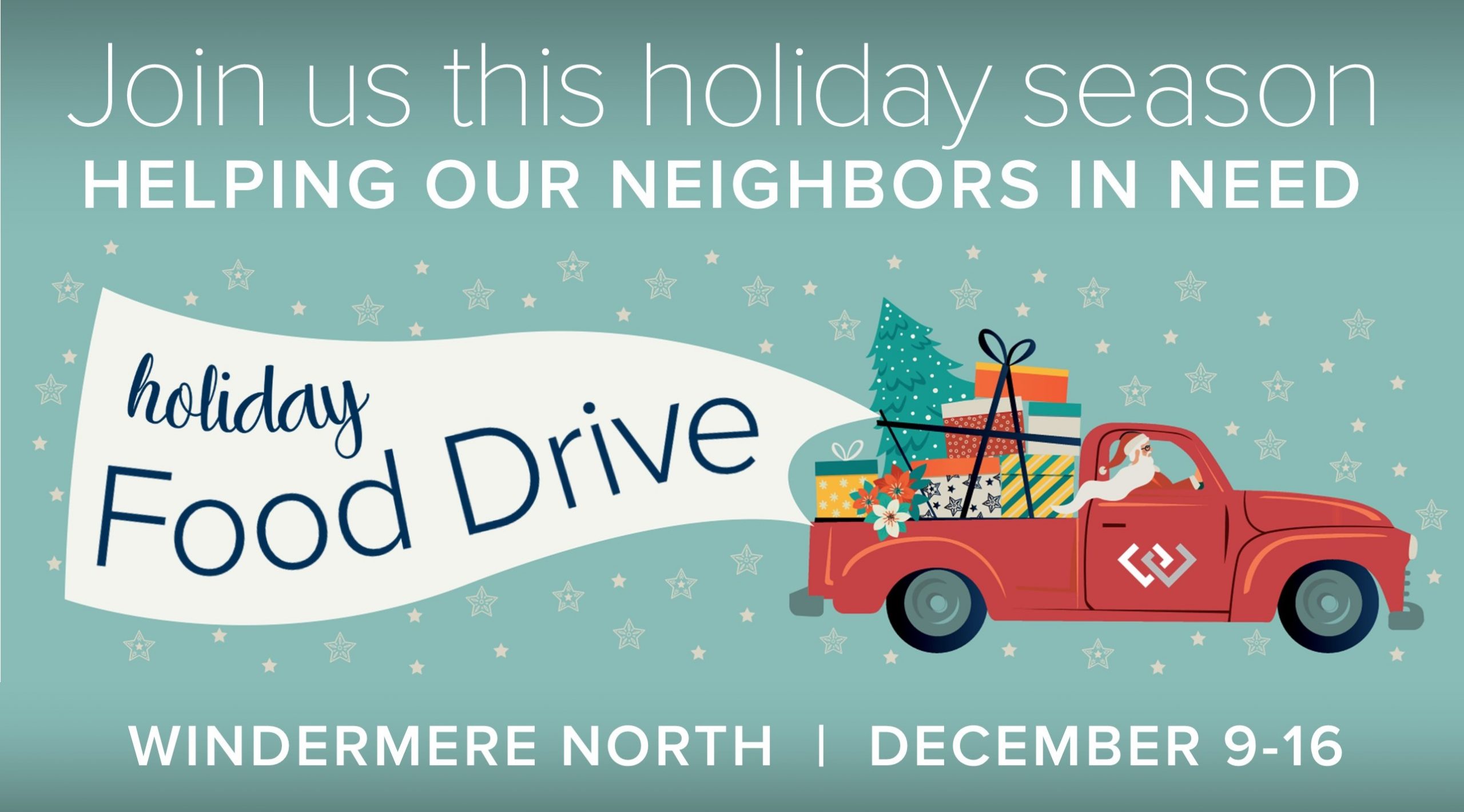 As 2020 comes to a close, we pause to take inventory for what we are thankful for and look for opportunities to give back to those in need. We would typically be hosting our annual Santa Photo Event around this time, but this year we are pivoting to this very important food drive. The global pandemic and the effect it has had on the economy have increased the amount of people in our community that are food insecure. We are closing out the year with our fourth food drive to help support our Neighbors in Need.
Please consider stopping by my office from December 9th through the 16th from 9 am-3 pm to drop off food or cash donations. There will be carefully placed food bins just outside of our suite door and box for cash donations.  If you can't make it to my office, you can also make a donation to our GoFundMe fundraiser.  We will deliver the bounty to the Concern for Neighbors Food Bank in time for the holidays.
Together we can make a difference and help keep the cupboards full this holiday season for our Neighbors in Need.
Thank you & Happy Holidays!