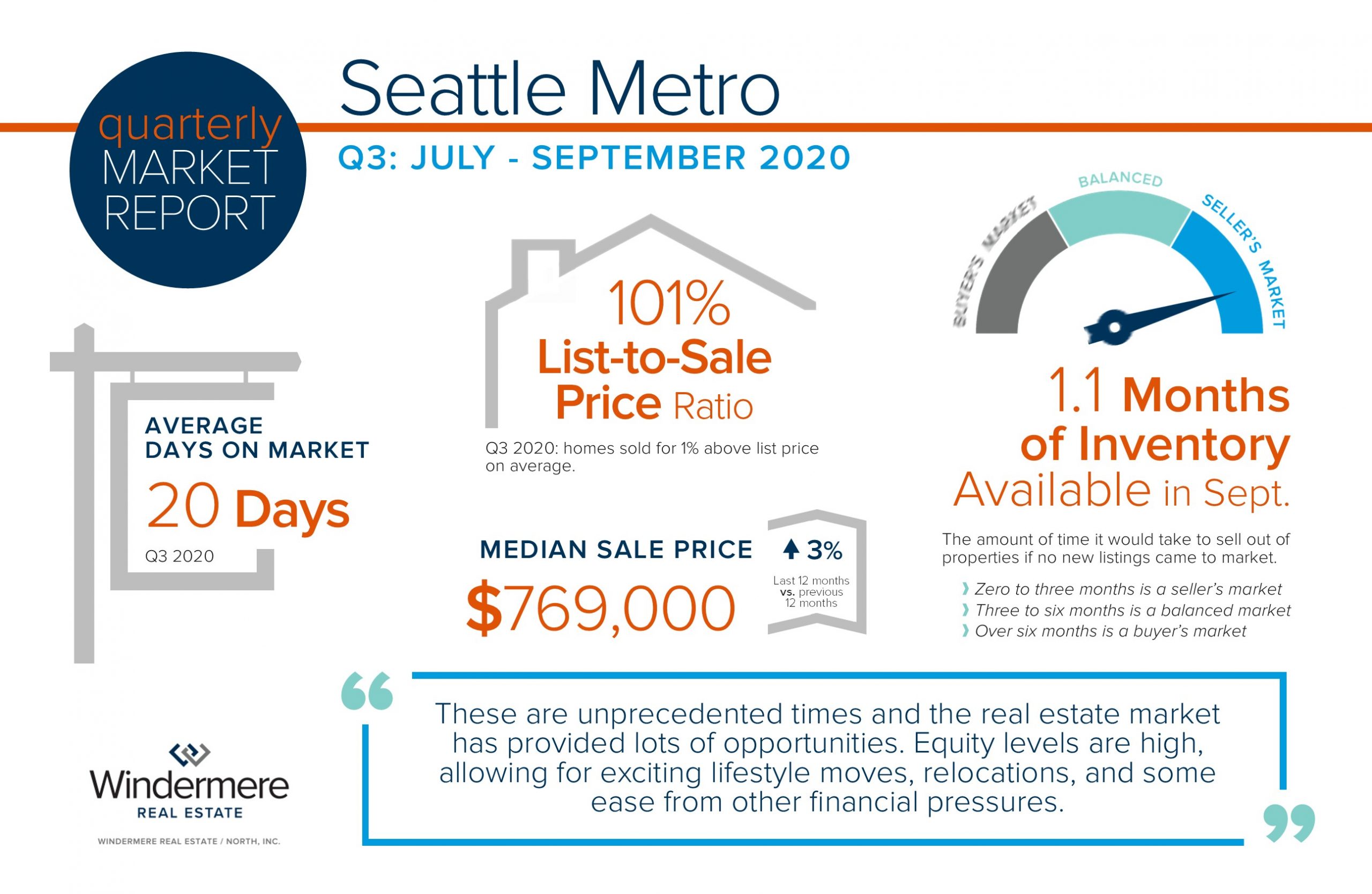 The real estate market continued to positively perform in the third quarter, and is the bright light in the economy during the COVID-19 health crisis. The protocols in place that have helped protect the safety of the community have recently been expanded to allow small group open houses to help address the demand in the market.
Interest rates remain historically low, hovering around 3% and creating robust buyer demand and a competitive marketplace. Coupled with available inventory being down 17% complete year-over-year, the third quarter saw many home sales escalate in price due to multiple offers. This perfect storm of supply and demand has maintained price appreciation. With only 1.1 months of available inventory based on pending sales, the median price is up 3% complete year-over-year.
Inventory is down due to the high absorption rate which resulted in many sales. There was a delay in homes coming to market in the spring, but the summer months got us equal with the previous year's number of new listings. The influence of interest rates, along with many people making big lifestyle moves due to working from home, Baby Boomers retiring, and the younger generations transitioning their work and family statuses have resulted in 10% more sales complete year-over-year.
These are unprecedented times and the real estate market has provided lots of opportunities. Equity levels are high, allowing for exciting lifestyle moves, relocations, and some ease from other financial pressures. It is my goal to help keep my clients informed and empower strong decisions, now more than ever. Please reach out if you'd like to discuss your real estate goals and how they relate to your lifestyle and bottom line. Be well!