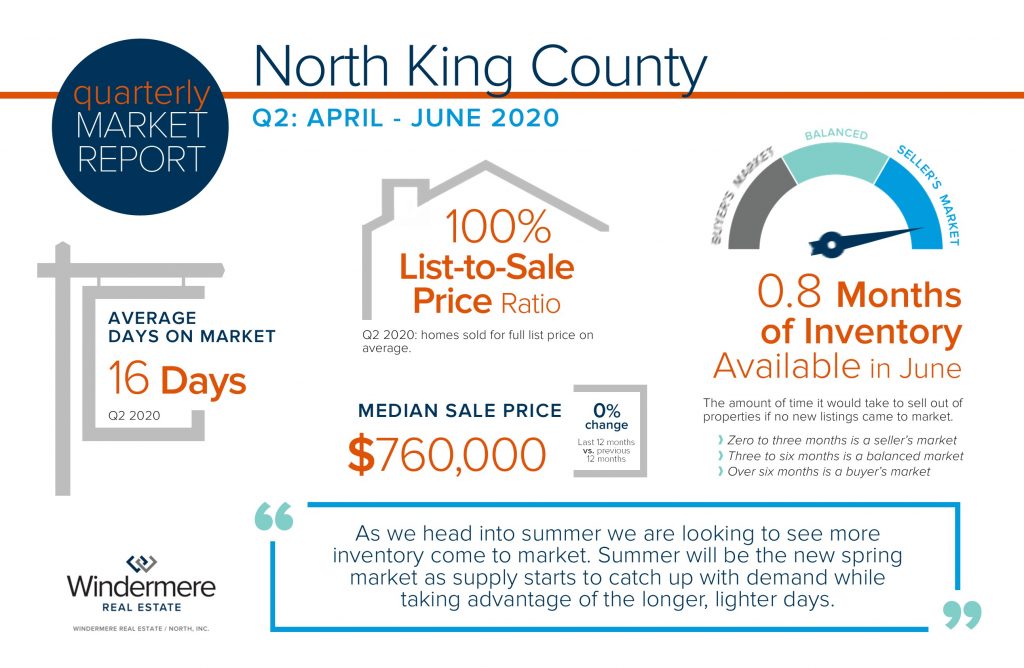 The real estate market performed very well in the second quarter despite the changing and challenging environment due to the COVID-19 health crisis. Our industry has been considered essential and required to operate with strict protocols in place to help protect the safety of buyers, sellers, brokers, and service providers. The ability to still do business helped sales churn during what would have been our busiest season, spring market.
Interest rates remain at the lowest levels we have ever seen, creating strong buyer demand and providing plentiful audiences for listings. The biggest challenge we saw in the second quarter was a lack of sufficient housing inventory for buyers to choose from, especially in the lower to medium price ranges. Understandably, would-be sellers were delayed in coming to market and some even stepped aside to survey their safety and motivation. This led to a 51% decrease in new listings in the second quarter vs. the same quarter last year. All the while, pending sales were only down 15%, illustrating the demand in comparison to supply.
This classic supply and demand scenario has helped maintain price appreciation. With only 0.8 months of available inventory based on pending sales, the median price remained even year-over-year. As we head into summer, we are looking to see more inventory come to market. Summer will be the new spring market as supply starts to catch up with demand while taking advantage of the longer, lighter days.
These are unprecedented times and there are many questions and concerns. It is my goal to help keep my clients informed and empower strong decisions, now more than ever. Please reach out if you'd like to discuss your real estate goals and how they relate to your lifestyle and bottom line. Be well!