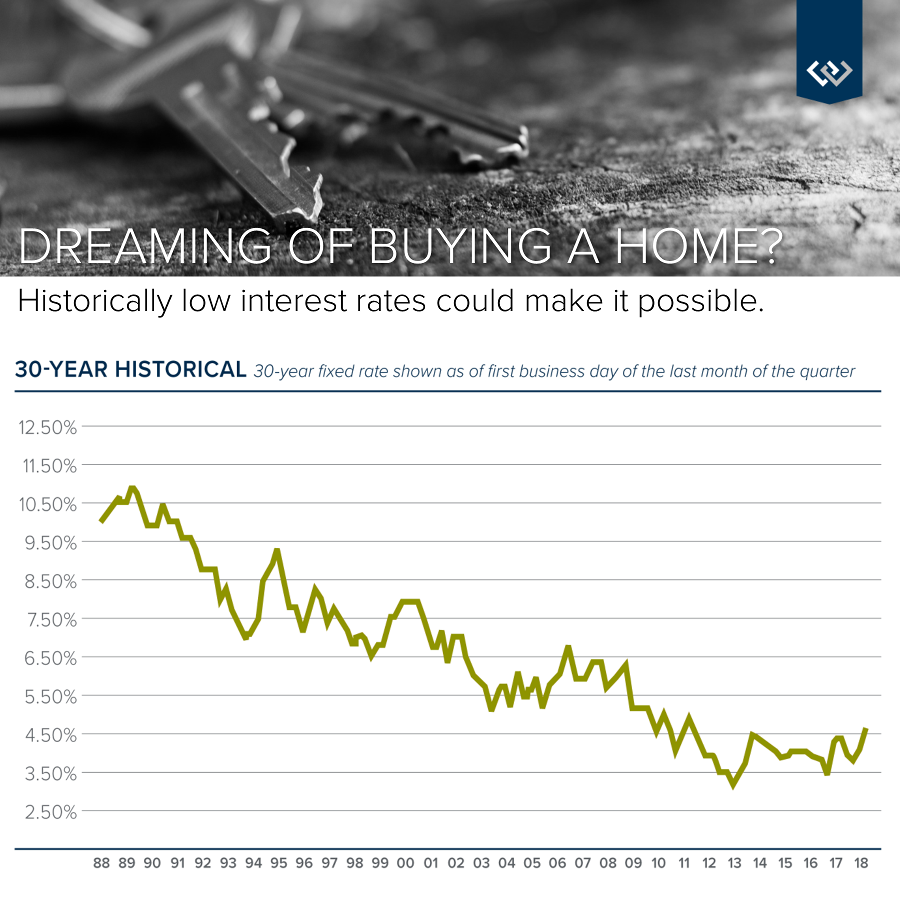 The long-term loan interest rate remains historically
low, however it has made a slight jump
since the first of the year. Over the last 13-months
rates have gone from 4.25% to 4.625% with
experts predicting a rise to 4.95% by the end of the year
. Keep in mind this recent jump is still
well below the 30-year average of 6.57%
Right now is one of the most advantageous times to mak
e a purchase because the debt service
is so low. This has helped off-set the price appreciation
we have seen in our area. Move-up,
second home, investment, and down-size purchases are all
supported by today's interest rate. If
you are currently sitting on a higher interest rate you
may want to consider a refinance,
especially if you plan to stay in your home for a while.
I have a list of preferred lenders that are responsive, reputable and competitive. If you'd like a
referral or have any questions about how today's interest
rate may affect your bottom line
please contact me. It is my goal to help keep my client
s informed and empower strong decisions.