Nothing quite says summer like a fun and relaxing day at the beach! Luckily, we have Mukilteo's go-to guide for getting the most out of a day in the sand. From ferries to festivals, we've got you covered!
Check out what our fellow residents recommend for a day at the beach in Mukilteo: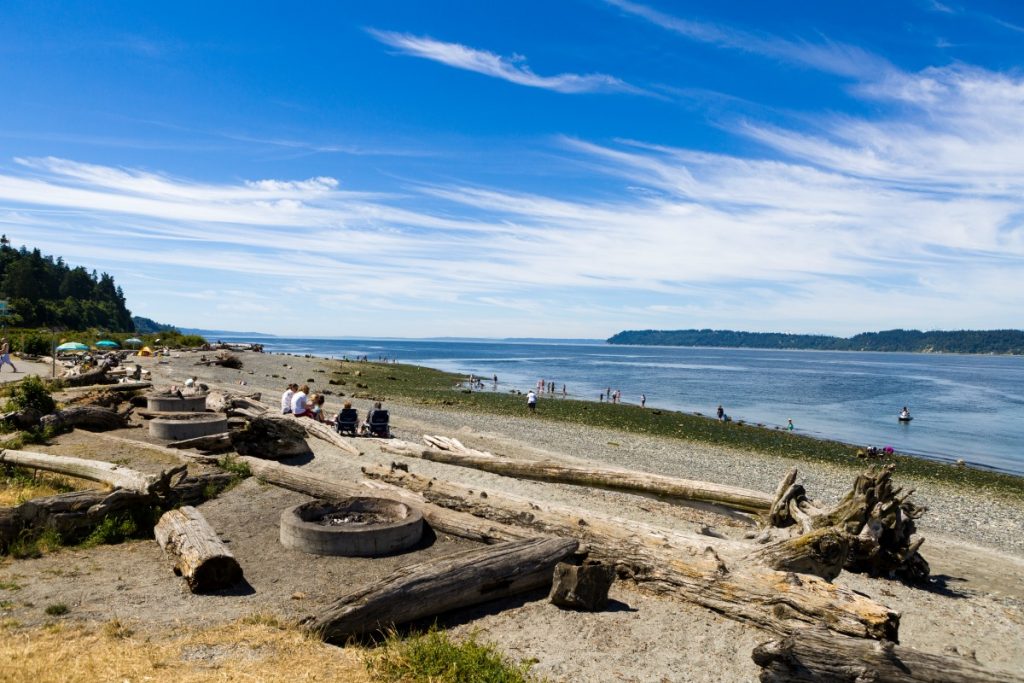 When it comes to beaches, Jenny Eglian suggests staying local: "I happen to think one of the best beaches in Snohomish County is right in the MUK," she shares. "Our beach features built-in fire pits, a fantastic beach side playground, a substantial shelter perfect for parties all year round, boat launch, lighthouse, plus ice cream and fish & chips within walking distance to the beach." She even shares a special tip: "Bonus, if you're a resident of Mukilteo you get a free parking pass to the beach park!"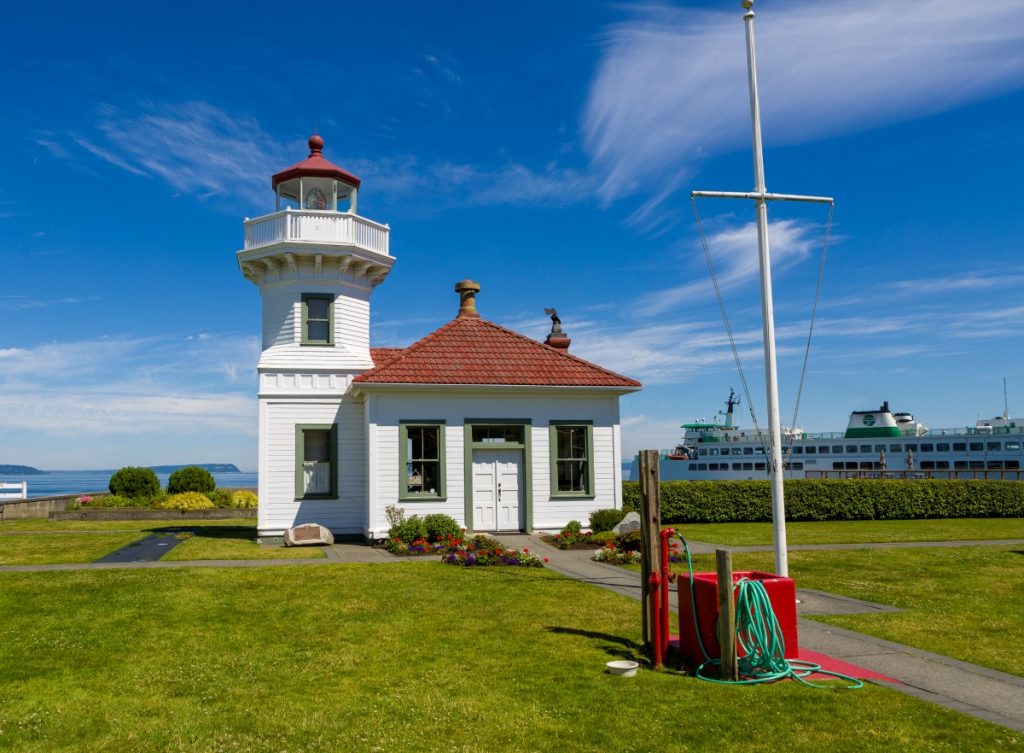 Known as Lighthouse Park, this hangout destination is a local must-see. Here, according to Aranka Fruehauf, "kids can play in the new playgrounds, make campfire on the beach…watch people get married by the beach on the Wedding Circle," and so much more. She suggests that you "take the Lighthouse Tour, launch your boat and go for salmon fishing or crabbing."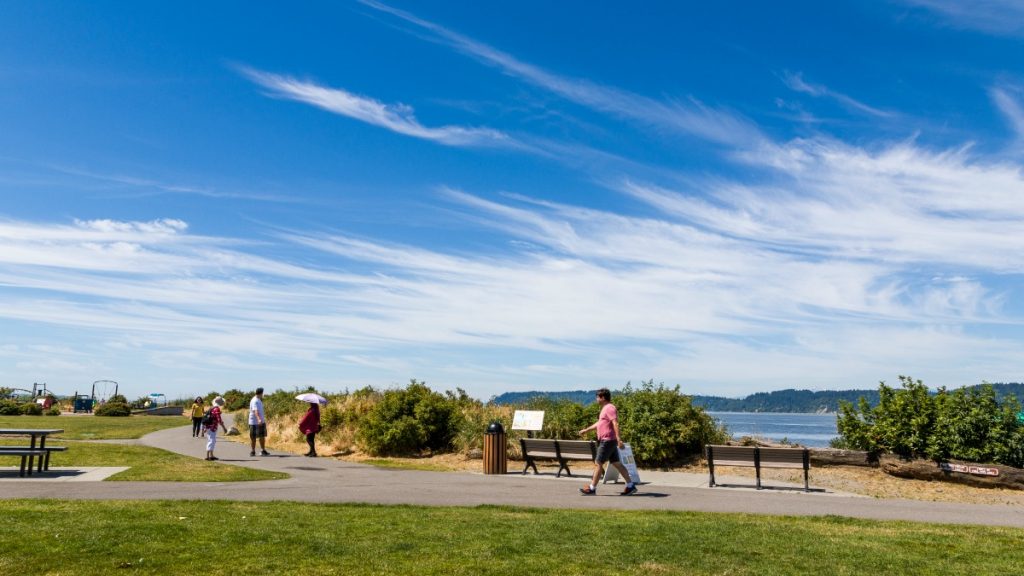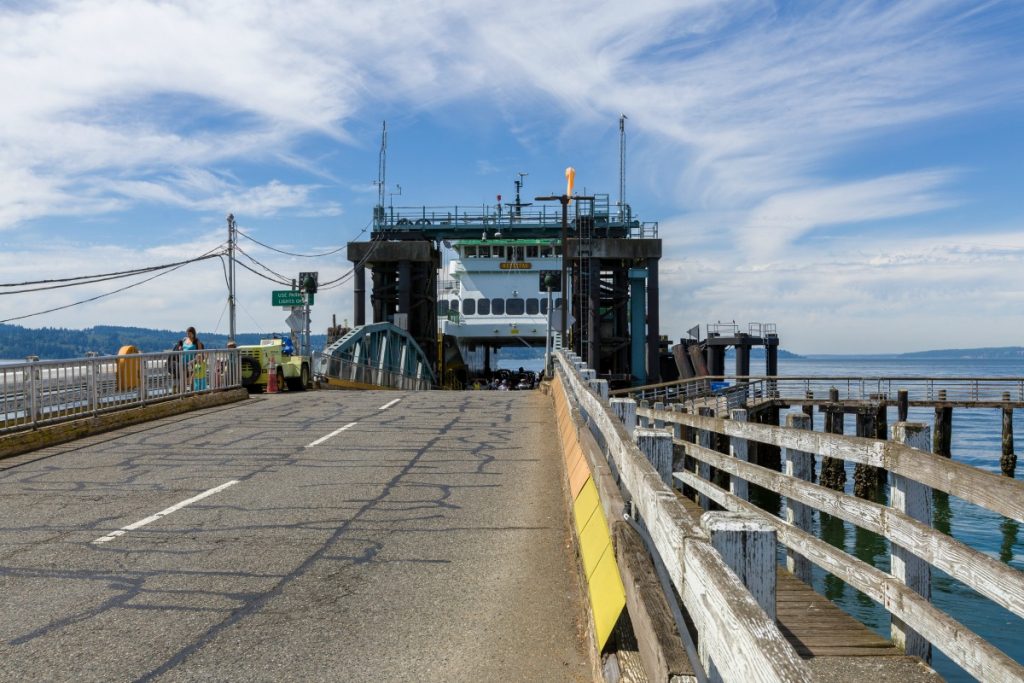 If you don't have a boat of your own, you can follow Jenny's suggestion and "hop on the ferry at sunset. It is a quick ride to Clinton and back." While you're on land, check out Clinton Beach. "Clinton also has a nice little beach with toys for those with little ones who choose this inexpensive adventure to do on any given day," Jenny shares.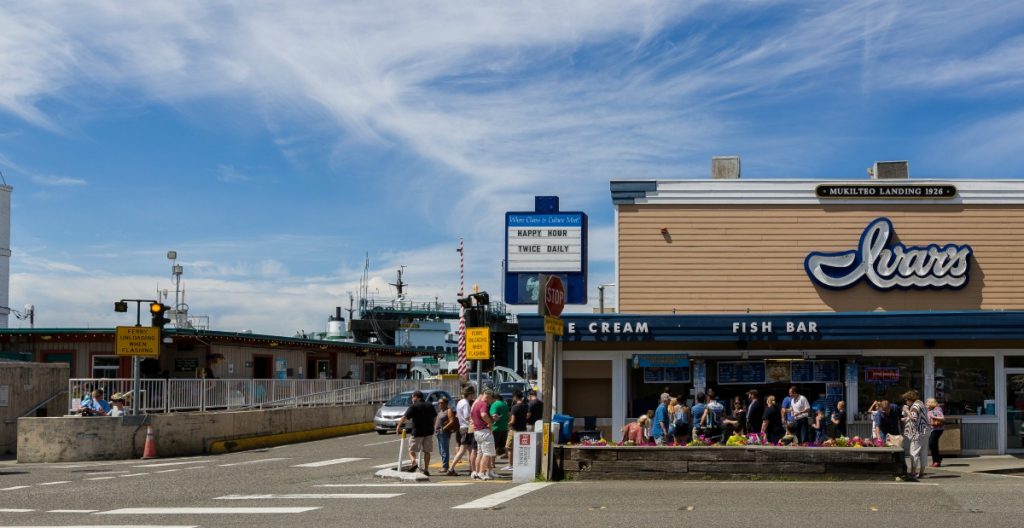 Fun in the sun can work up an appetite, so Jenny and Aranka recommend three spots to satisfy any taste buds. "In the summer, I like to grab some fish & chips to go from Ivar's," Jenny shares. Aranka seconds Ivar's and includes Arnies, another great seafood destination. She also recommends topping off the day "with delicious ice cream at Diamond Knot (they have great food and beer too)." It's a win-win for everyone!

Lighthouse Park is not only great for a beach day, but also hosts awesome community events. For example, Aranka loves "the Farmer's Market on Wednesday afternoons not just to get fresh produce, but also run into friends and neighbors. I bring my dog Molly to socialize and see her doggie friends too."
She also highly recommends Mukilteo's annual Lighthouse Festival. "Of course the summer highlight is the Lighthouse Festival with lots of activities and a grand fireworks on the water." Janet Buehler seconds this recommendation: "Don't forget the lighthouse festival!!! The race, the food, the community parties and fireworks!!!!" No matter how you spend your beach day in Mukilteo, you are sure to make lasting memories.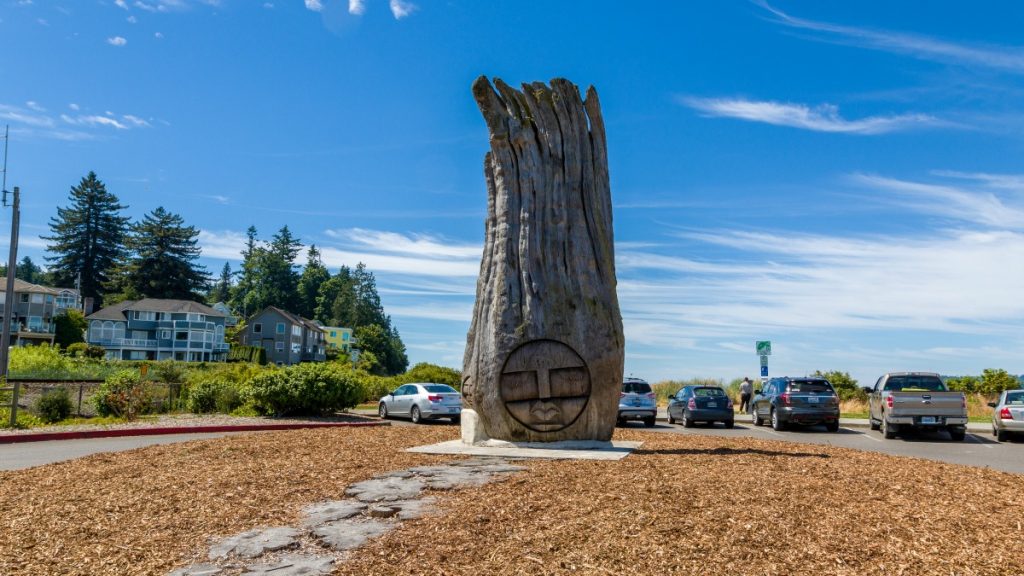 ---