"Commuters love Shoreline because it's halfway between Everett and Seattle, so whether someone is going to Boeing or Amazon the commute is not overly painful. Plus there are so many Rapid Ride options, transit stations nearby and soon the Light Rail. Easy back roads to Ballard and Queen Anne and just a quick trip to Edmonds to hop on The Sounder!"
Cori Whitaker sums it up perfectly—Shoreline offers it all! Just north of Seattle, Shoreline is a top choice for those who commute due to its close proximity to the city (and like Cori mentions, other large cities like Everett) and myriad of transit options.
If you're thinking about moving to Shoreline or switching up your commuting routine, check out these 5 reasons why commuters love living in Shoreline for some transit tips!
---
1. Future Light Rail Station
Did you know the Light Rail is coming to Shoreline?! That's right—in 2023, Shoreline is getting light rail… and it's getting not one but TWO stations! The city has plans for a station at I-5 and 145th St, and I-5 and 185th Street. You can take a look at the map of the extension right here. Not only will this be great for commuters, but this will have a huge effect on property values within its zoning.
---
2. Central Location
Like Cori mentioned earlier, Shoreline is nestled in a central location that's in between Seattle and Everett. Depending where you live in Shoreline, it's about a 24-minute drive into Downtown Seattle while Everett is about a 20-minute drive.
---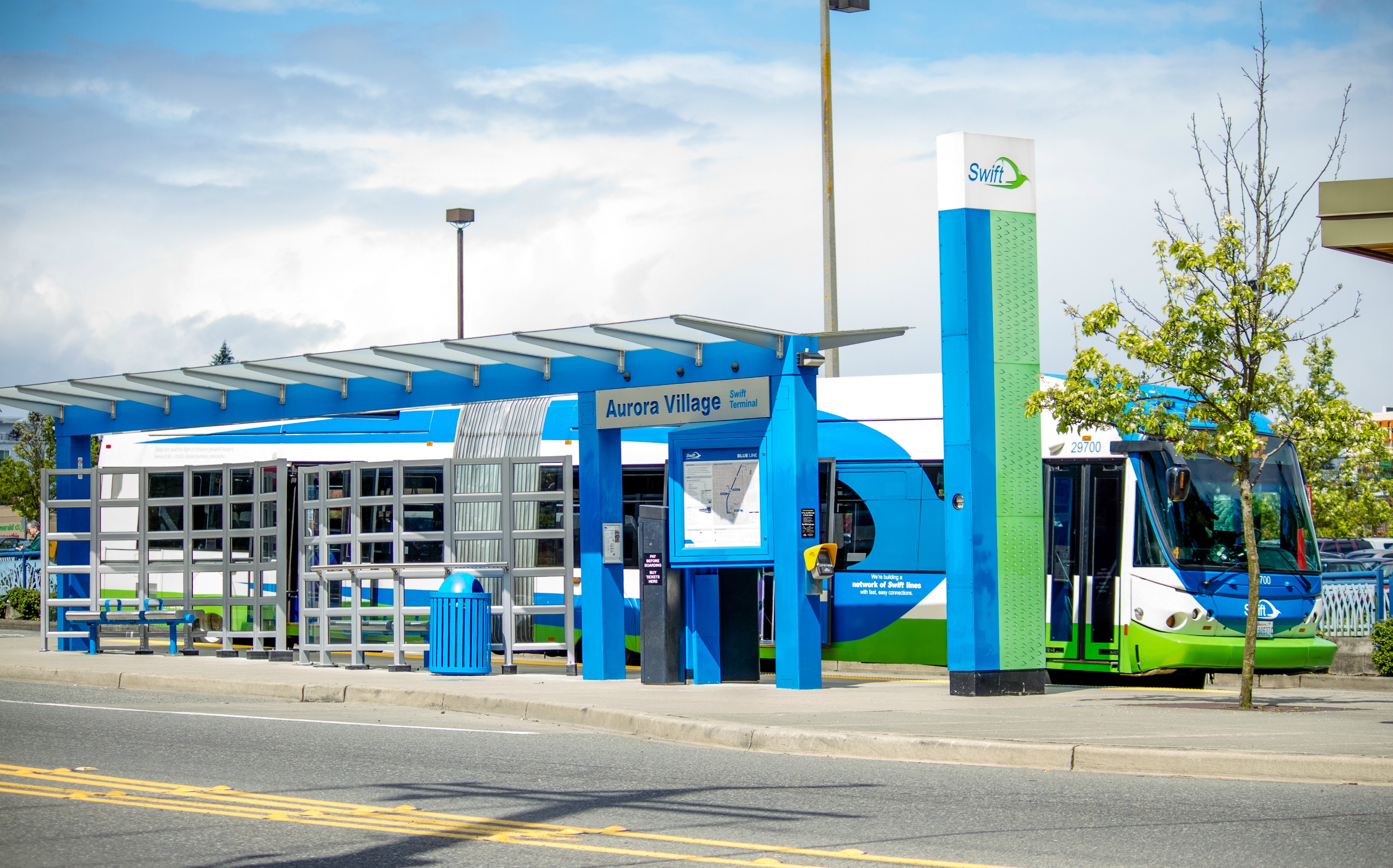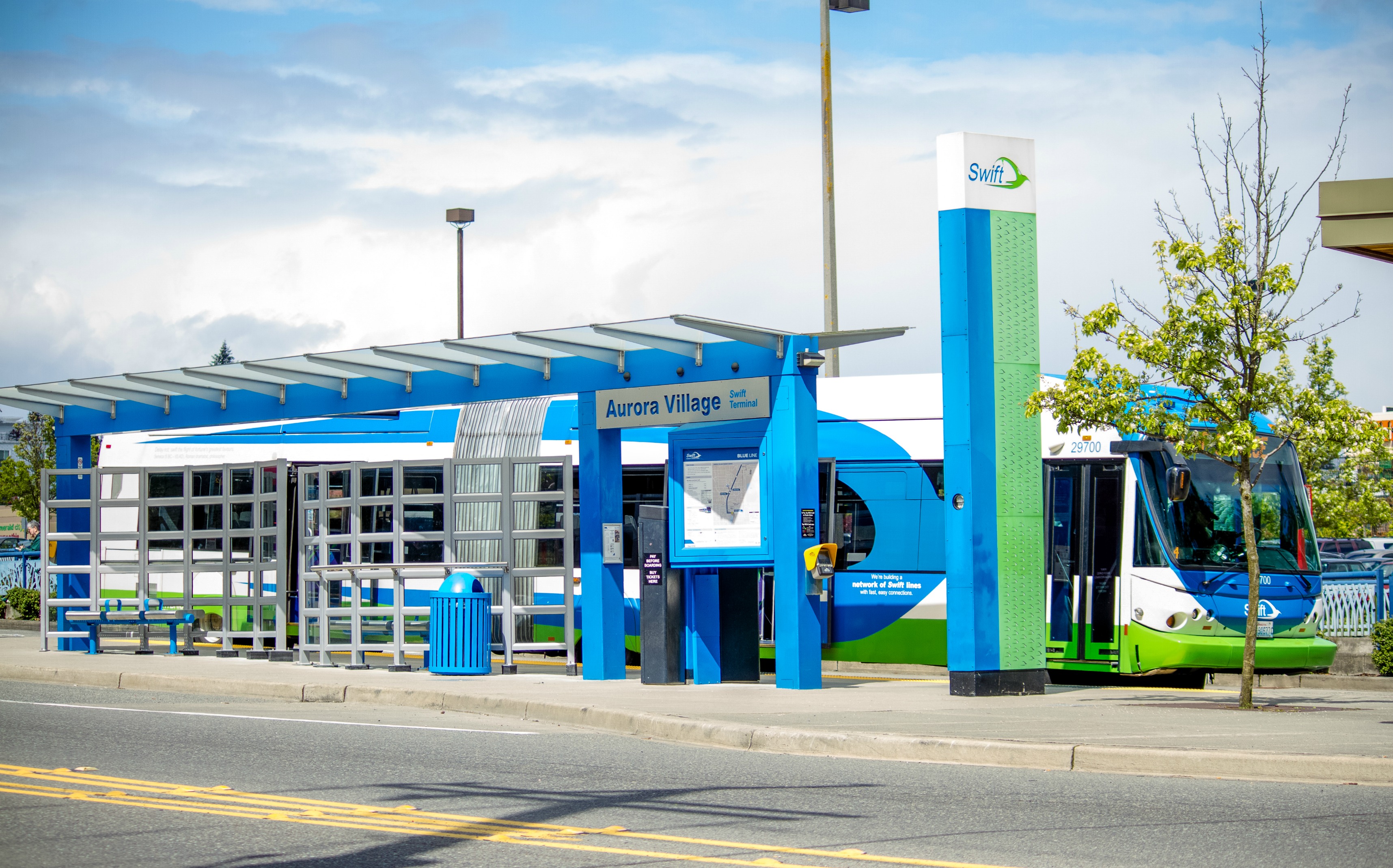 3. Aurora Village Transit Center
Jill Langer shares that people in Shoreline mostly use cars to get around, "but because there is a large transit center at Aurora Village, riding the bus is very convenient." The Transit Center has several buses that head all over the region, including Downtown Seattle, First Hill, UW Campus, Northgate, Bellevue/Renton, and much more. There's also a RapidRide to Downtown Seattle.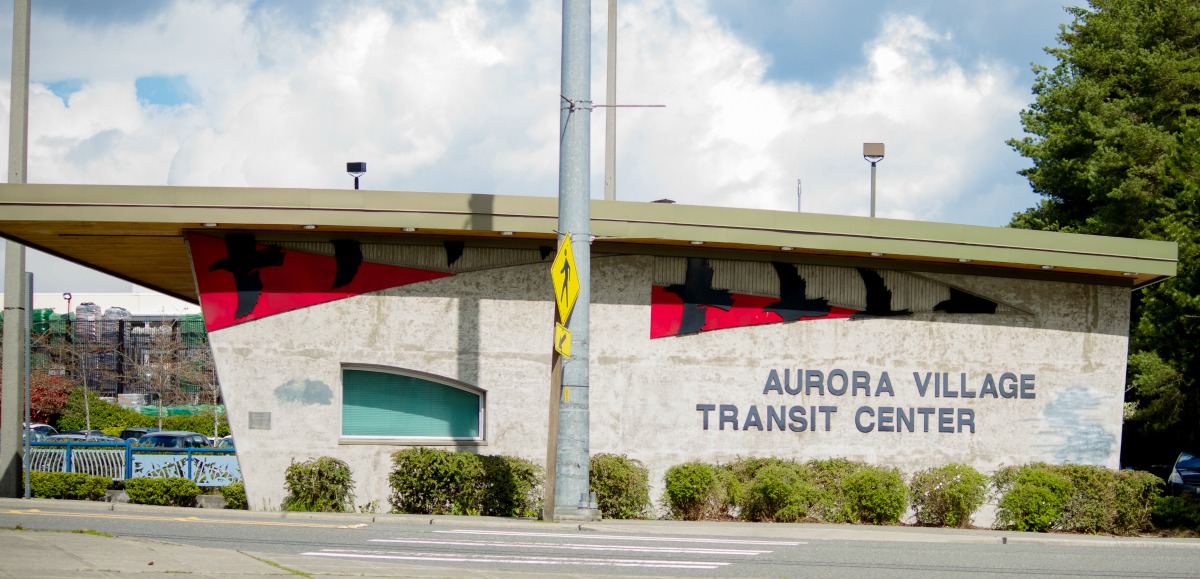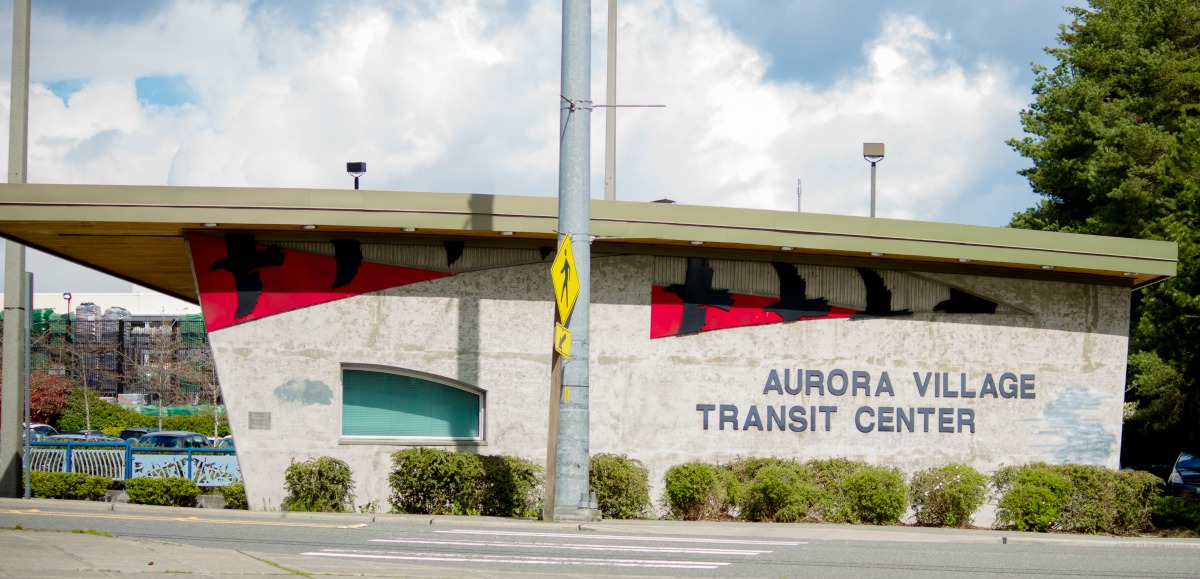 4. The Interurban Trail
"The Interurban Trail provides a great way to walk or bike and is connected to the north to Snohomish County's and to the south to Seattle's Interurban Trails," shares Jill Langer. The north portion of this trail leads from Seattle all the way up to Everett and makes its way right through Shoreline.
The Burke-Gilman Trail doesn't run through shoreline, but there is a project underway that connects Shoreline's portion of the Interurban Trail to Lake Forest Park and the Burke-Gilman!
Bernice Whitney elaborates a bit more on the Burke-Gilman:  "The primary source of transportation [in Shoreline] is by far the four wheel variety, but bicycles along the many two lane arterial roads is not uncommon. The Burke-Gilman Trail, which will take you down to the UW, points further west [and] is a popular destination for those both on bike and foot."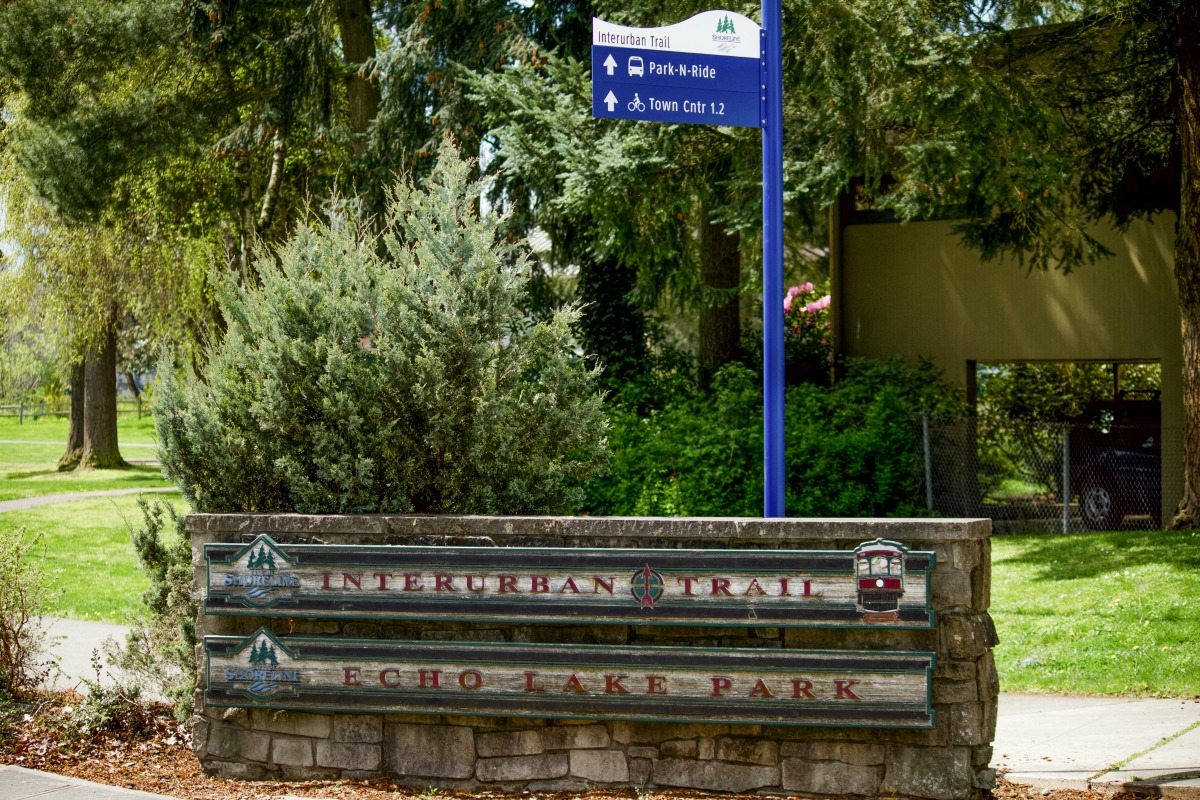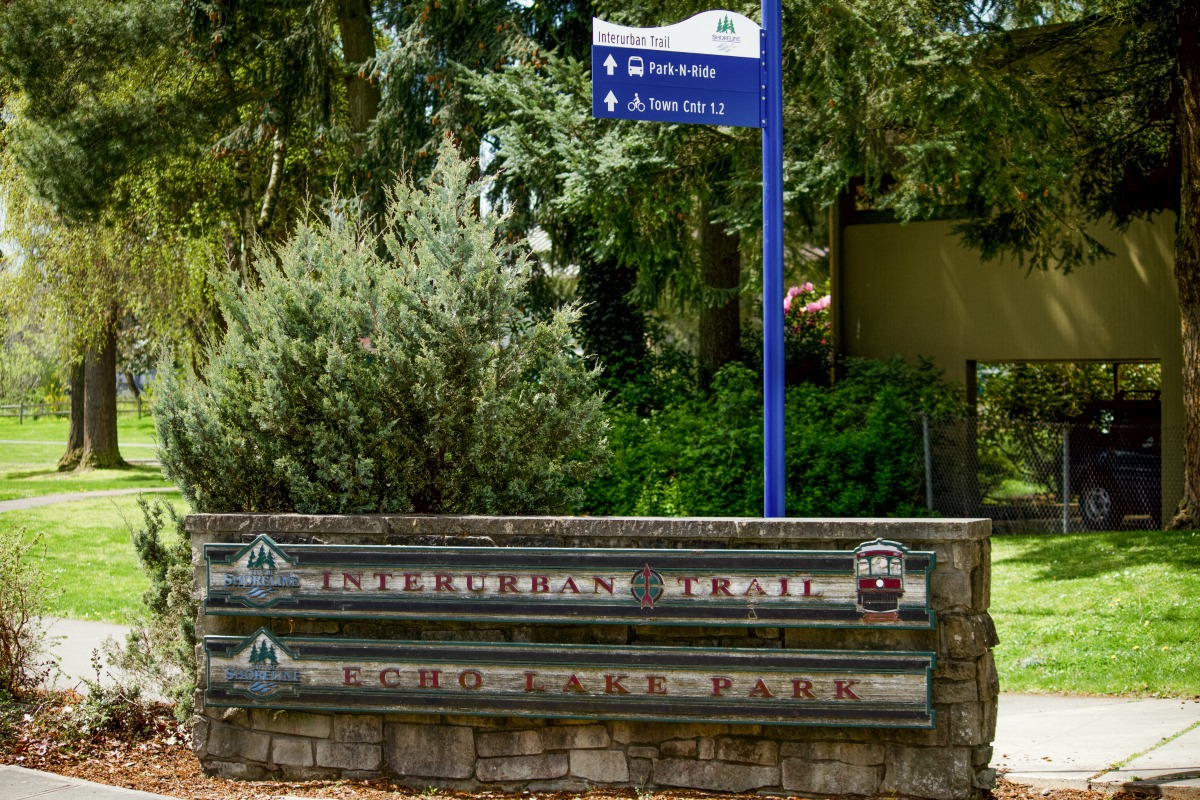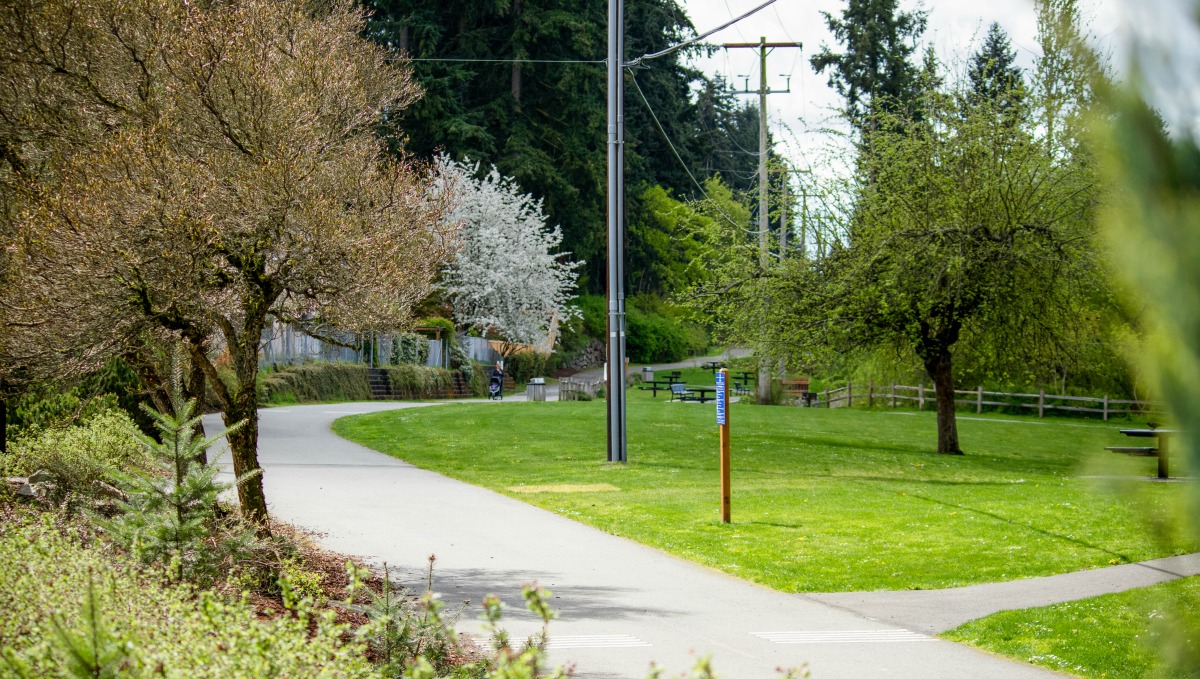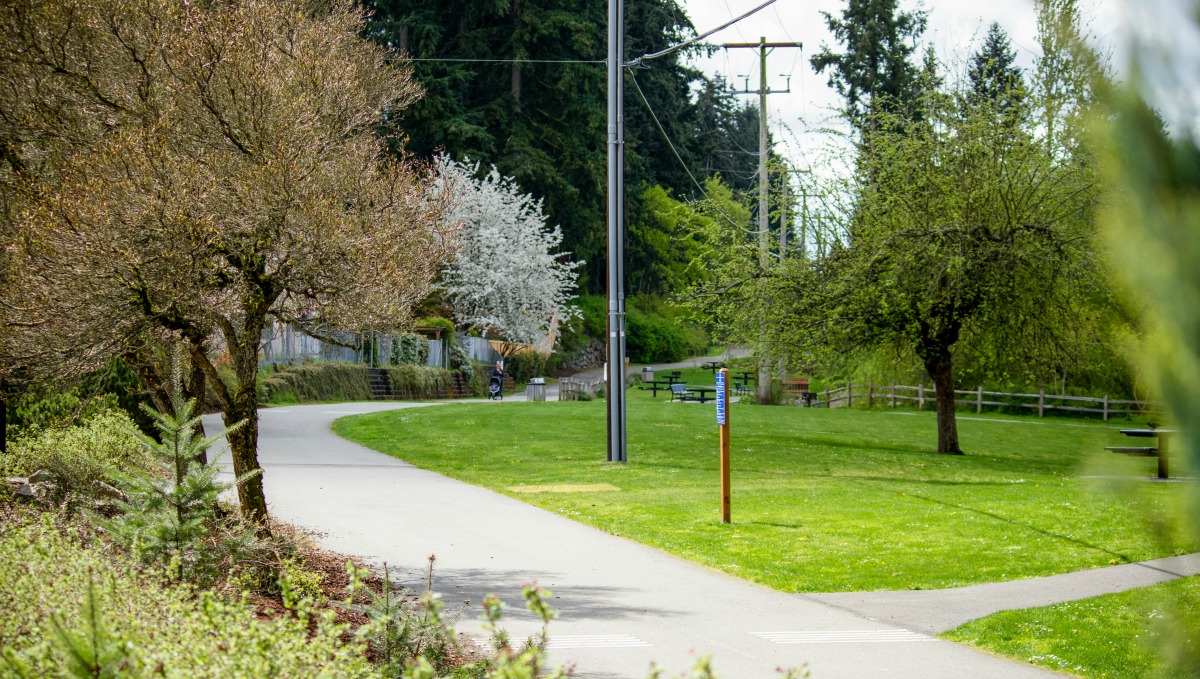 ---
5. Sounder Train in Nearby Edmonds
Located at 211 Railroad Ave, Edmonds, WA 98020 just north of Shoreline, the Sounder Train has a stop in Edmonds that you can take advantage of. The Sounder runs from Lakewood and Seattle, and Seattle and Everett, making it an excellent option for going longer distances in a relaxing, scenic manner. Bypass car traffic with this handy option!