If you're looking for a fun date night restaurant or just a laid-back spot to grab some delicious eats, Bothell has got you covered! Home to several dining establishments with mouthwatering menus and some excellent happy hours, Bothell has everything from sushi and Italian to pubs and American breakfasts.
Here are a few restaurants to check out: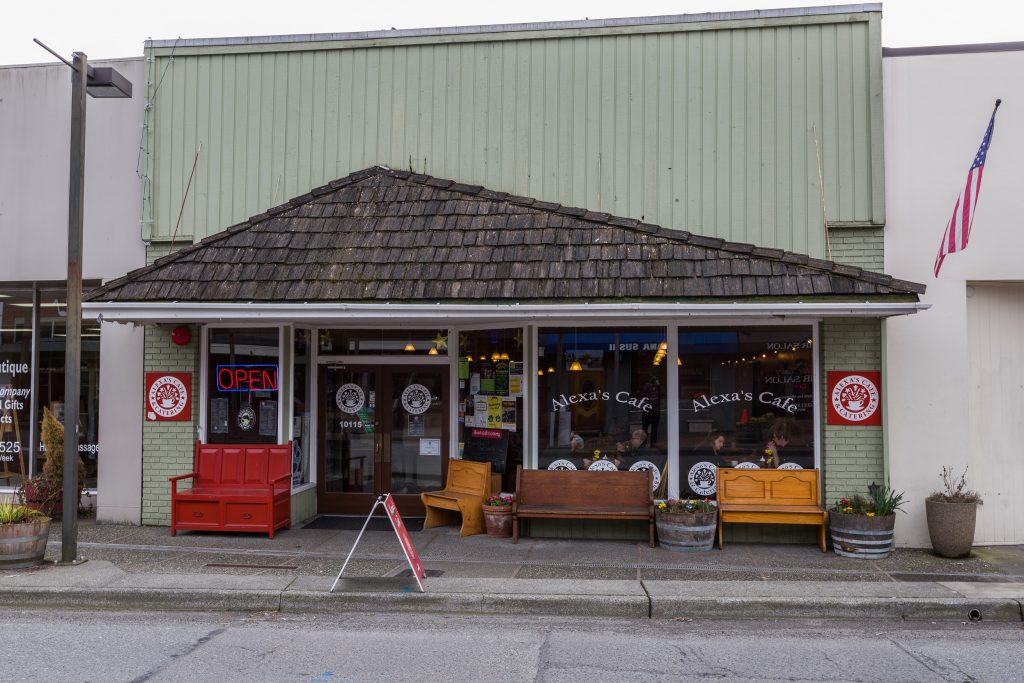 Alexa's Cafe
Located at 10115 Main St. Bothell, WA
Nestled in a charming 1927-built brick building, Alexa's Cafe is a neighborhood staple!
Their extensive breakfast menu is filled with classics like breakfast sandwiches, "bennys," pancakes and French toast, and scrambles, and their lunch menu is a mouthwatering selection of sandwiches, soups, salads, burgers, wraps, and much more.
Need catering for your event? Check out Alexa's catering options whether you're catering a business lunch or a wedding rehearsal dinner.
---
Grazie Ristorante
Located at 23207 Bothell-Everett Hwy Bothell, WA 98021
If you're in Bothell and craving Italian cuisine, Grazie Ristorante might be a delightful dining option to consider. Grazie Ristorante is an Italian restaurant known for its freshly-prepared Italian food offering a variety of Italian dishes, and pizzas cooked in a genuine Italian, apple wood fired, pizza oven. Their dessert tray features an array of choices from tiramisu, cannoli, chocolate decadence, turtle cheesecake and other temptations. All pair well with their freshly-roasted espresso made from coffee beans roasted onsite.
---
Uncle Peteza's Pizzeria
2 Locations:  228th & Meridian and  Safeway Plaza 24118 Bothell-Everett Hwy Bothell, WA 98012
Uncle Peteza's Pizzeria is a family-owned pizzeria that has been serving the Bothell community for over 30 years since its establishment in 1991. They offer a variety of pizza options and other menu items available for take-out or delivery. Uncle Peteza's Pizzeria is known for its commitment to quality and has been a local favorite in Bothell for decades. Find their menu on their Facebook page!
---
Bay Leaf Bar & Grill
Located at 18505 Bothell Way NE #105 Bothell, WA 98011
Bay Leaf Bar & Grill is an Indian, Pakistani, and Mediterranean restaurant operating for over twenty years and is a family-owned business. They take pride in their use of diverse culinary traditions from India, Pakistan, and the Mediterranean region. Bay Leaf Bar & Grill is known for its delicious and inviting cuisine, offering a blend of flavors and aromas that make it a popular choice among locals and visitors alike.
The restaurant has received positive reviews for its clean and inviting ambiance, with many patrons mentioning the delightful aroma that greets them upon entering. Their menu features a wide variety of dishes, reflecting the rich culinary heritage of the regions they draw inspiration from.
---
Kro Bar
Located at 10116 Main St. Bothell WA 98011  
Krō Bär Bothell is a place for those looking for a relaxed and enjoyable evening, featuring a variety of drinks and small dishes to complement your visit. Happy hour is Tuesday-Thursday 4pm to 6pm and ALL DAY SUNDAY!
---
Bothell is packed with incredible places to eat, and I've included a few other favorites below:
---