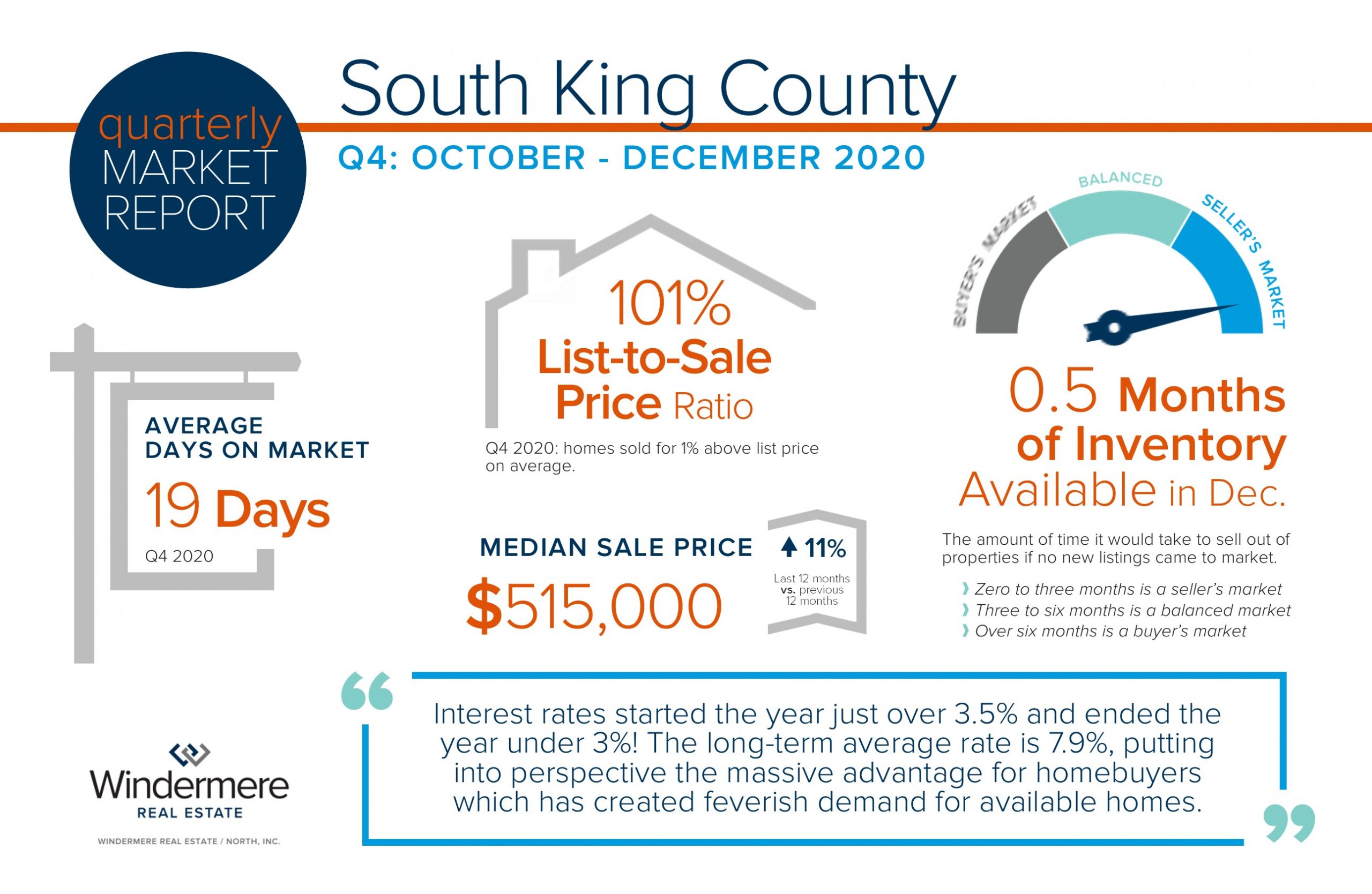 The 2020 real estate market was a bright spot in the economy and the fourth quarter finished strong, with the median price up 11% complete year-over-year. Interest rates started the year just over 3.5% and ended the year under 3%! The long-term average rate is 7.9%, putting into perspective the massive advantage for homebuyers which has created feverish demand for available homes. Even though new listings remained even year-over-year, low interest rates helped drive a 3% increase in closed sales in 2020.
Pandemic-driven moves were spurred by folks working from home, taking early retirement, and in some cases responding to job loss. Remote working eliminated the need to have a home close to work which encouraged people to flee to the suburbs. Eliminating the commute and the desire for larger spaces with outdoor enjoyment quickly moved to the top of peoples' wish lists. The last 8 years of positive price growth has led to formidable seller equity, enabling early retirement for some and/or the opportunity to liquidate and recover from the negative effects in some employment industries.
We expect rates to stay low in 2021 and with many Millennials coming of age there will continue to be large amounts of homebuyers eagerly waiting for fresh inventory. Ending the year at 0.5 months of inventory is essentially ground zero for selection, putting home sellers in the driver's seat for now. I will continue to keep you updated throughout 2021 as we navigate these unique times. It is my goal to help keep my clients informed and empower strong decisions; please reach out if I can help.