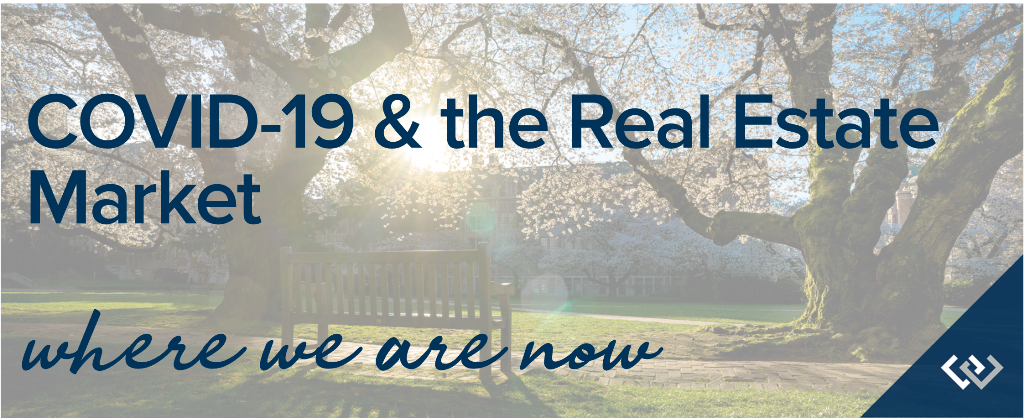 It is important that we pay attention to the data when measuring the health of the housing market. There are a lot of feelings and media influences that can play into one's opinion of the housing market. I choose to focus on three things: inventory, equity levels, and the experts. This has been and will continue to be my guide in order to be a valuable aid to my clients. To quote Peter Kann, former publisher of the WSJ, "truth is attainable by laying fact upon fact".
Inventory levels nationally and in our region continue to be historically low. In fact, national inventory levels are at 2.7 months of inventory, and are the lowest they have been since the National Association of Realtors (NAR) started to report them in 1982. There are only approximately 1.2 million single-family homes for sale across the nation. In King County, inventory levels sat at 0.8 months in September and only 0.4 months in Snohomish County. A seller's market is defined by 0-3 months of inventory, and finding our region with less than one month has us operating in an extreme seller's market!
The combination of scarce inventory and the lowest interest rates in history has led to above-average price growth year-over-year. Nationally, the single-family median home price is up 15% this September compared to the previous September. In King County, it is up 13%, and in Snohomish County up 14%. It is also important to measure complete year-over-year data. Taking just one month of data and comparing it to the same month a year ago definitely tells a story, but by taking the average of the last 12 months and comparing it to the previous 12 months, you get a more accurate picture of overall growth. It is important to look at both in order to analyze long-term and real-time trends. We must also consider the sustainability of such extreme price growth.
The complete year-over-year price growth percentages temper compared to just looking at the month of September. In King County, the single-family median price is up 5% complete year-over-year and up 8% in Snohomish County. This takes into consideration the stall we saw in the market when the pandemic hit, along with the less extreme inventory environment we started 2020 with. Looking at the data one way gives us the big picture and looking at the most recent data tells the story of what is happening now in comparison to a snapshot one year ago. Pricing is still an art in a seller's market and even though we are seeing historically low inventory levels, it is certainly possible to over-price and miss the mark for a great outcome.
The multi-family market which includes condominiums is also seeing price growth, but not as strong as single-family. There seems to be a trend with more people working from home and retiring who want to obtain larger interior spaces and room for outdoor enjoyment. The suburbs and smalls towns are gaining a ton of traction with commute-times being lower on the list of considerations. However, the surge of first-time buyers coming into the market due to Millennials coming of age and the historically low interest rates has the multi-family market in growth mode as well.
Nationally, multi-family (which includes condo) inventory sits at four months of inventory, which is a balanced market. In King County, there are two months of available inventory and in Snohomish County 0.7 months. King County's condo market has seen a larger flood of available inventory, with folks transferring equity to single-family homes in the suburbs and exiting the city. Both counties' condo markets are still experiencing year-over-year price growth, but due to density in certain areas, price analysis should be studied by the specific building and location. The ability to eliminate commutes by working from home has taken the shine off of condo price affordability as some buyers are opting to purchase a single-family home further out, resulting in a similar monthly payment.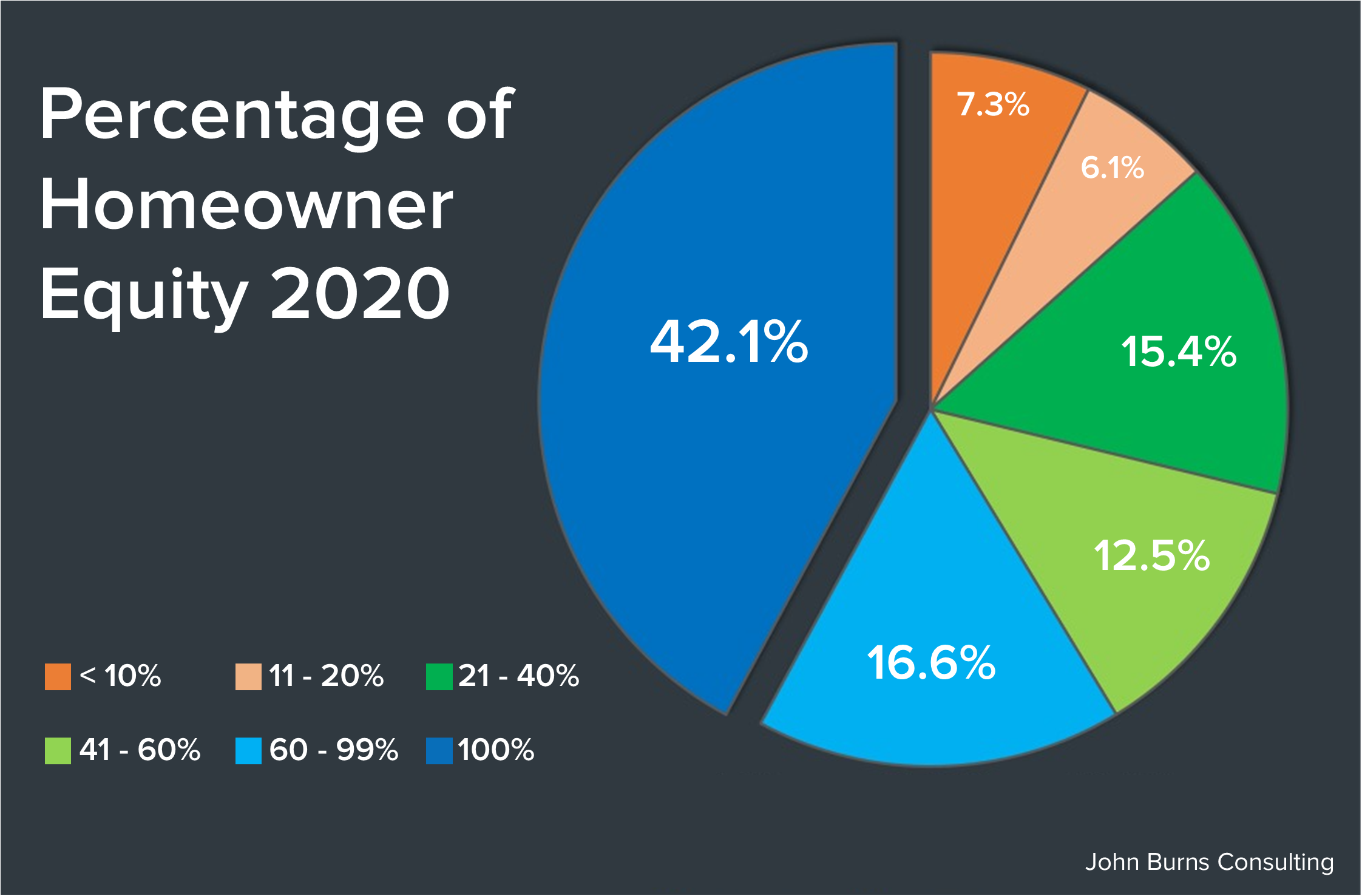 Equity levels across our nation are formidable. 42% of homeowners own their home free-and-clear and 58% of homeowners have 60% equity or more! Unlike the Great Recession of 2008 that was centered on housing, we are experiencing quite the opposite. With unemployment still an important issue, some homeowners will utilize their positive equity position to help relieve financial pressure as they pivot to an alternative career path and/or geographic location. Housing will be a tool for some to navigate the economic uncertainty the pandemic has caused.
The experts I continue to follow are Matthew Gardner, Windermere's Chief Economist, and David Childers and Steve Harney from Keeping Current Matters. Along with following their well-researched and thoughtful insights I am committed to studying the local monthly, weekly, and daily statistics that represent our local real estate market.
Trends can vary from one neighborhood to the next or from one type of product to another. It is my mission to position myself as an expert in order to serve my clients, by digging deep into the local data, discerning, and reporting back the truth. The strategy of layering fact upon fact is my guide to help develop the most successful outcome possible for my clients.
As always, it is my goal to help keep my clients informed in order to empower strong decisions, especially during these unique times. Please reach out if you need some help, want to satisfy a curiosity, or have a friend in need of some solid real estate guidance. In the meantime, please check out the video below featuring Matthew's latest update including three recent data points that tell a story about the housing market. Be well!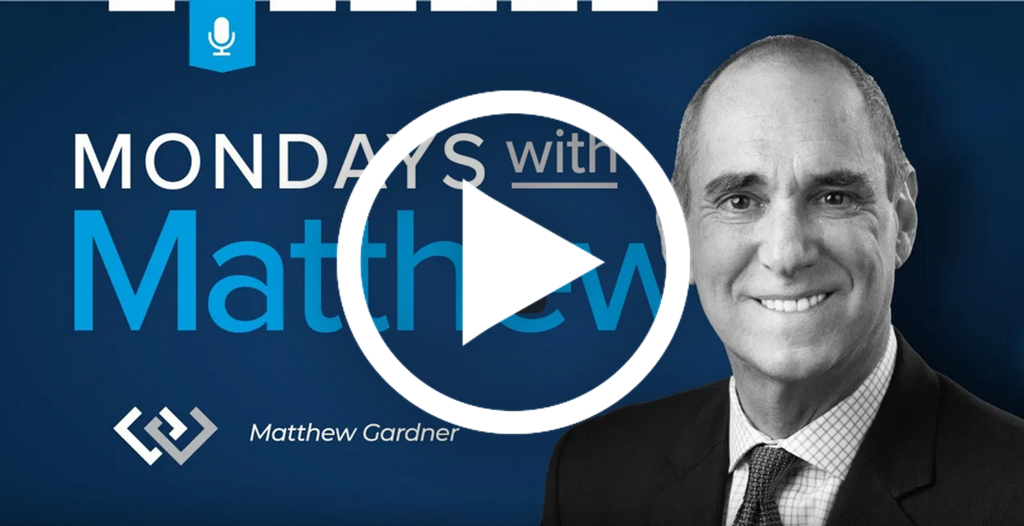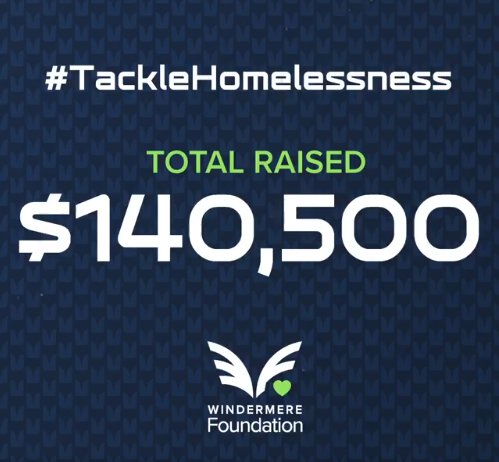 As the Official Real Estate company of the Seattle Seahawks, Windermere donates $100 to Mary's Place for every home game Hawks tackle. During last Sunday's game we raised another $4,200, bringing our total to $140,500.