If you're an outdoor lover, you're bound to love the opportunities that await in Lake Forest Park! Located right along Lake Washington, "the hilly topography …translates into many homes enjoying [views of the] Cascade Mountains, or verdant territorial views, and some with Lake Washington views, too," shares Claudette Meyer. From catching these stunning views to enjoying some local amenities, you're sure to find something to suit your every mood, whether you want to go out for a day of adventure or simply relax with a pretty view.
Here is our guide to the best parks & outdoor activities in Lake Forest Park:
---
PARKS ALONG LAKE WASHINGTON
*NOTE: All parks are open from dawn-dusk daily.*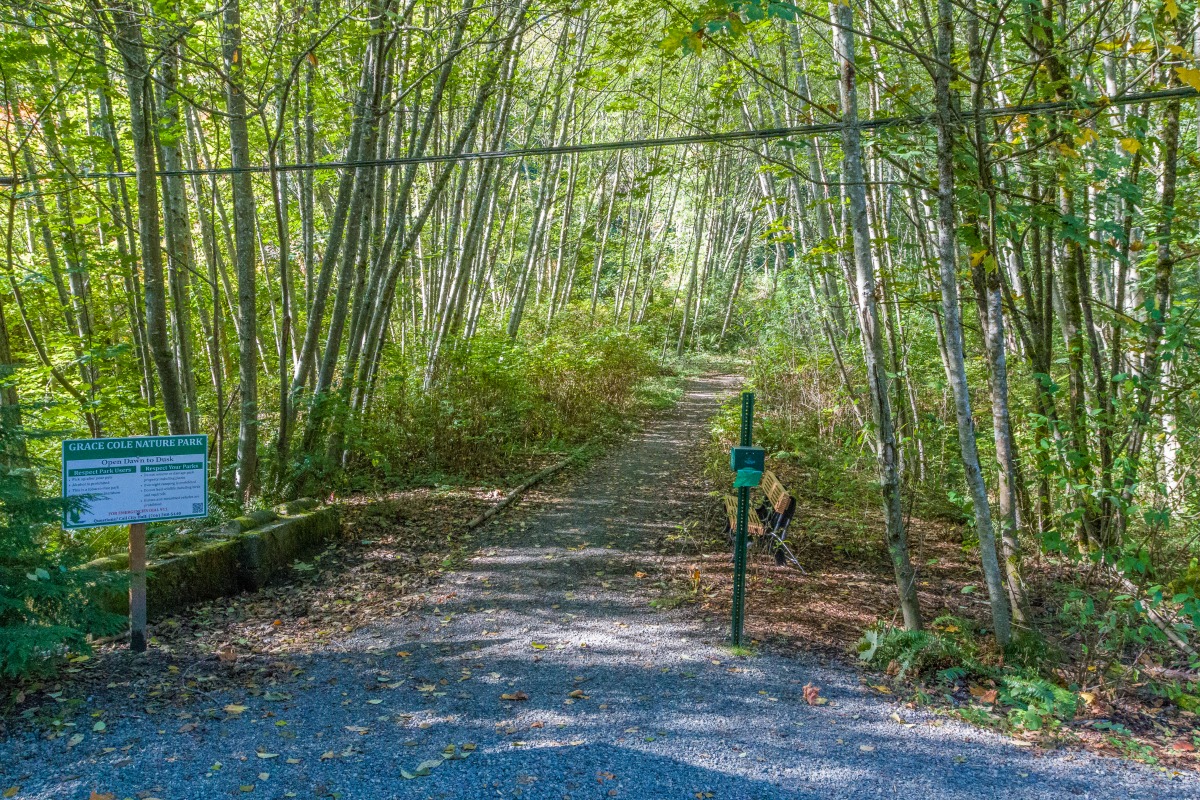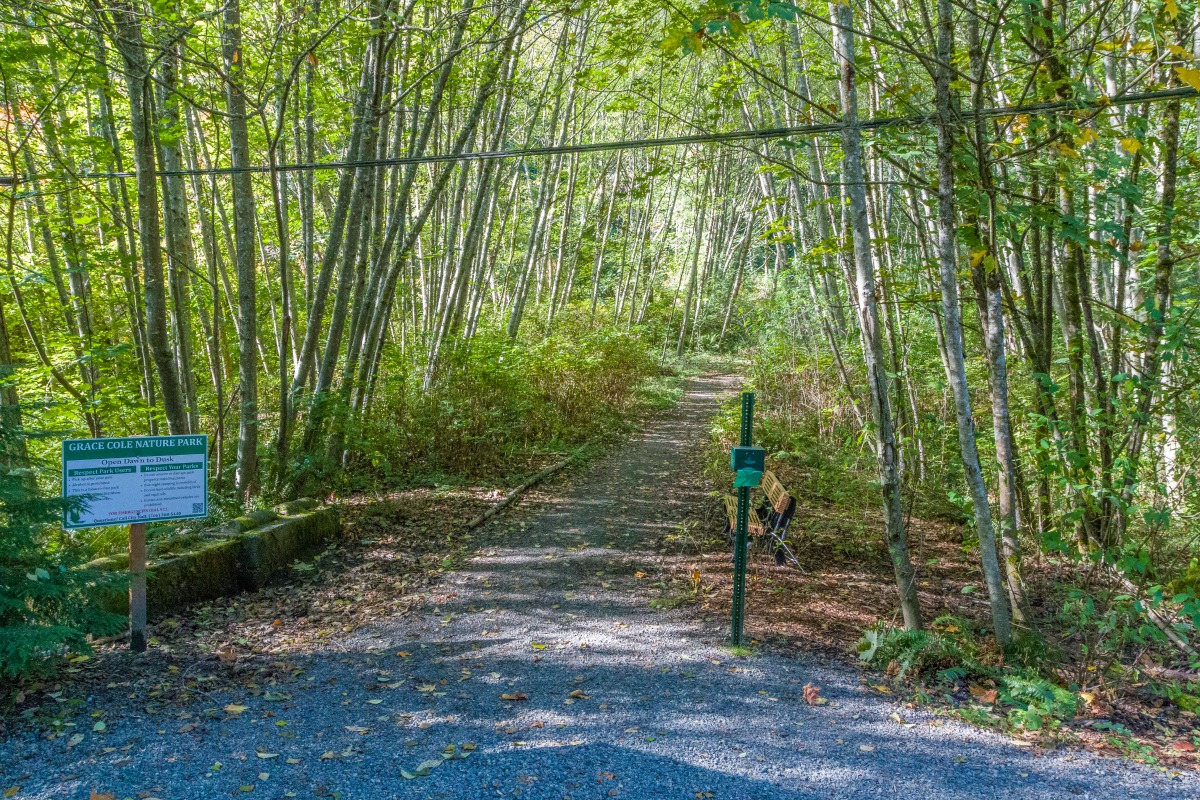 Located at 30th Ave. N.E. Lake Forest Park, WA 98155
For a peek at the wildlife that makes up Lake Forest Park, check out the Grace Cole Nature Park. A wetland teeming with native plants, birds, and amphibians, it is a crucial habitat and a valuable resource for nature lovers.
---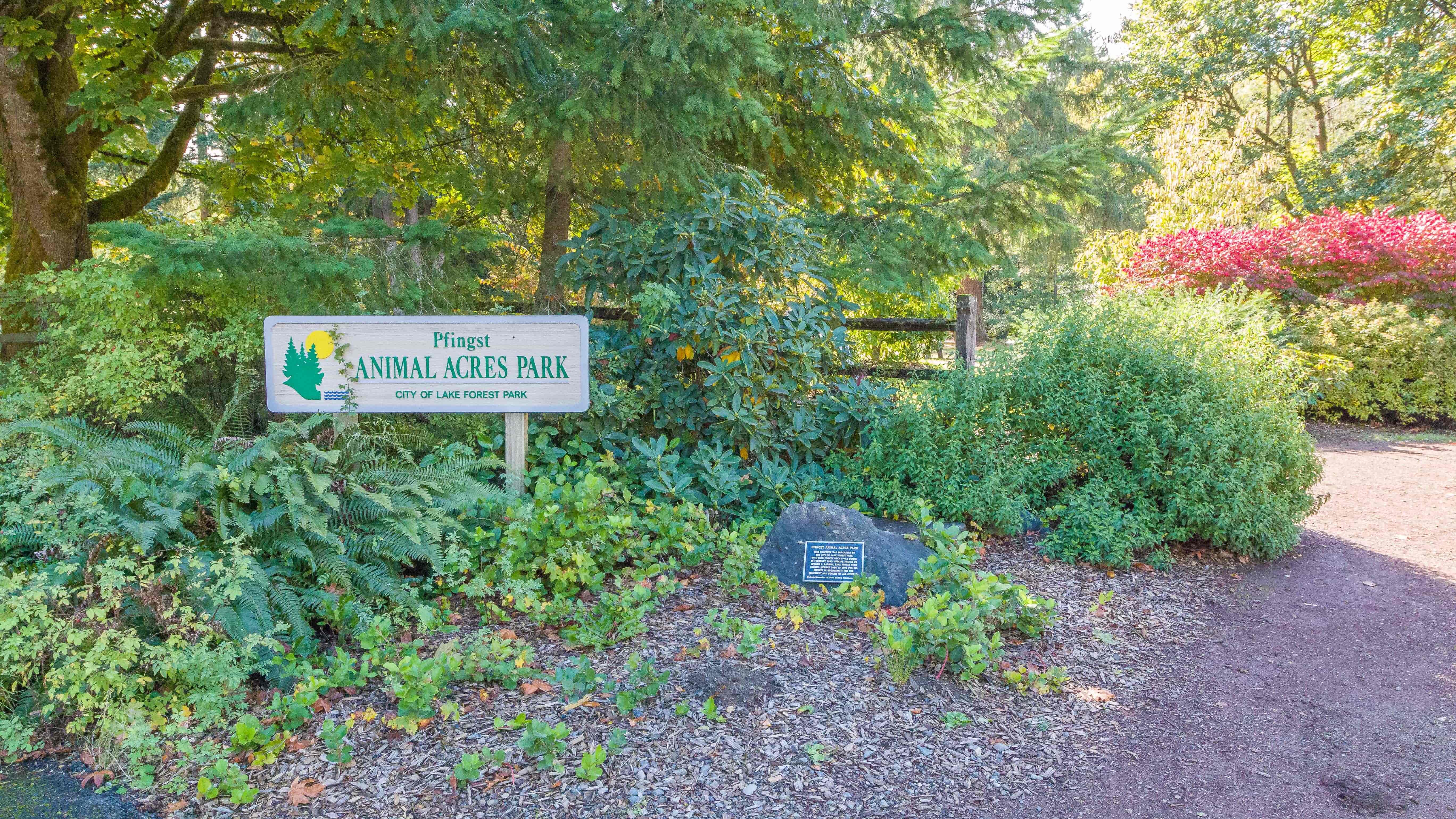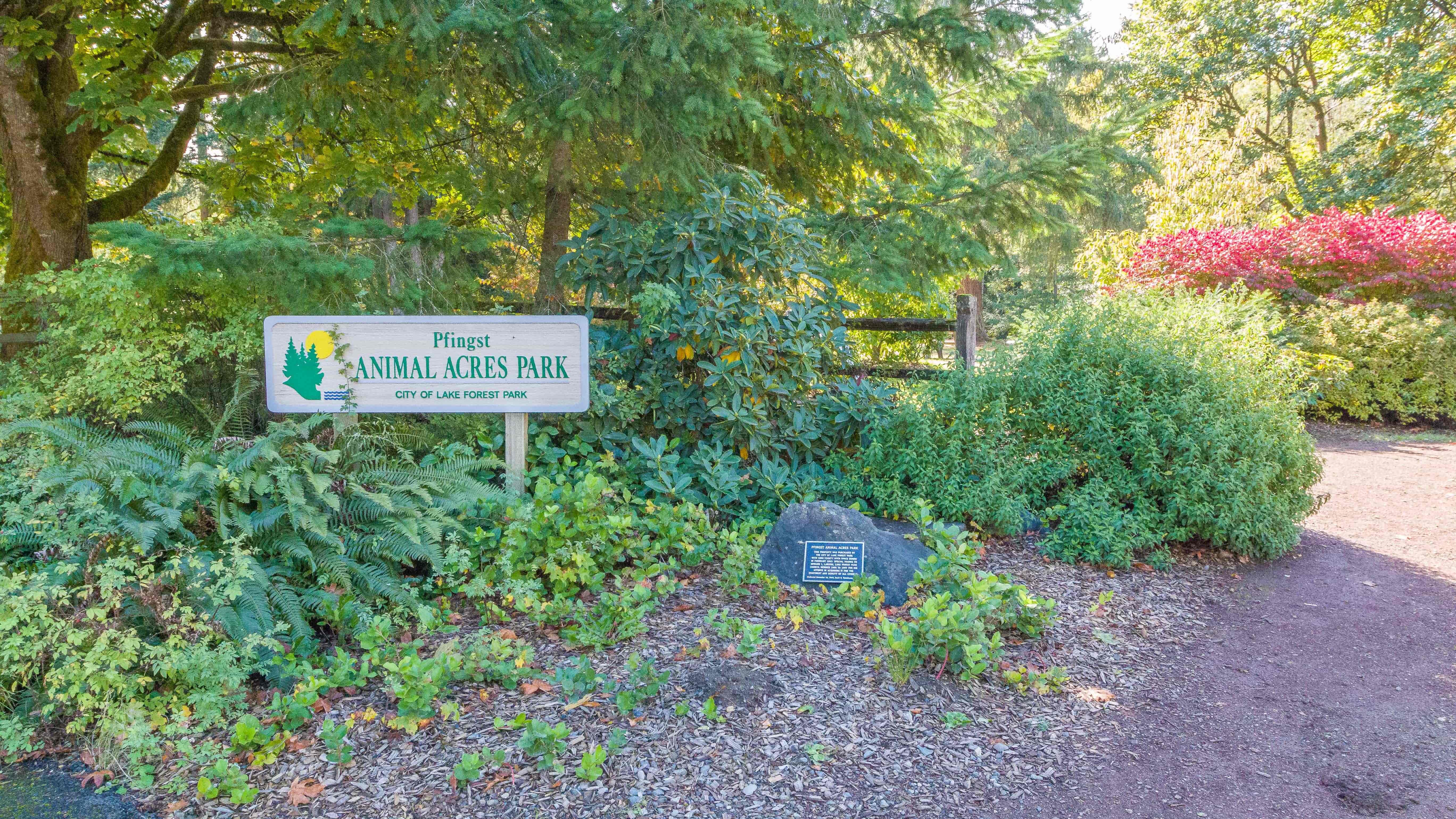 Located at 17435 Brookside Blvd. N.E. Lake Forest Park, WA 98155
Another great spot to catch nature in action is at the Pfingst Animal Acres Park. If you stop by the edge of the park, you'll have a perfect view of the salmon as they swim through McAleer Creek. With unique amenities like a metal dogwood flower drinking fountain, this is the perfect place to relax and enjoy the outdoors.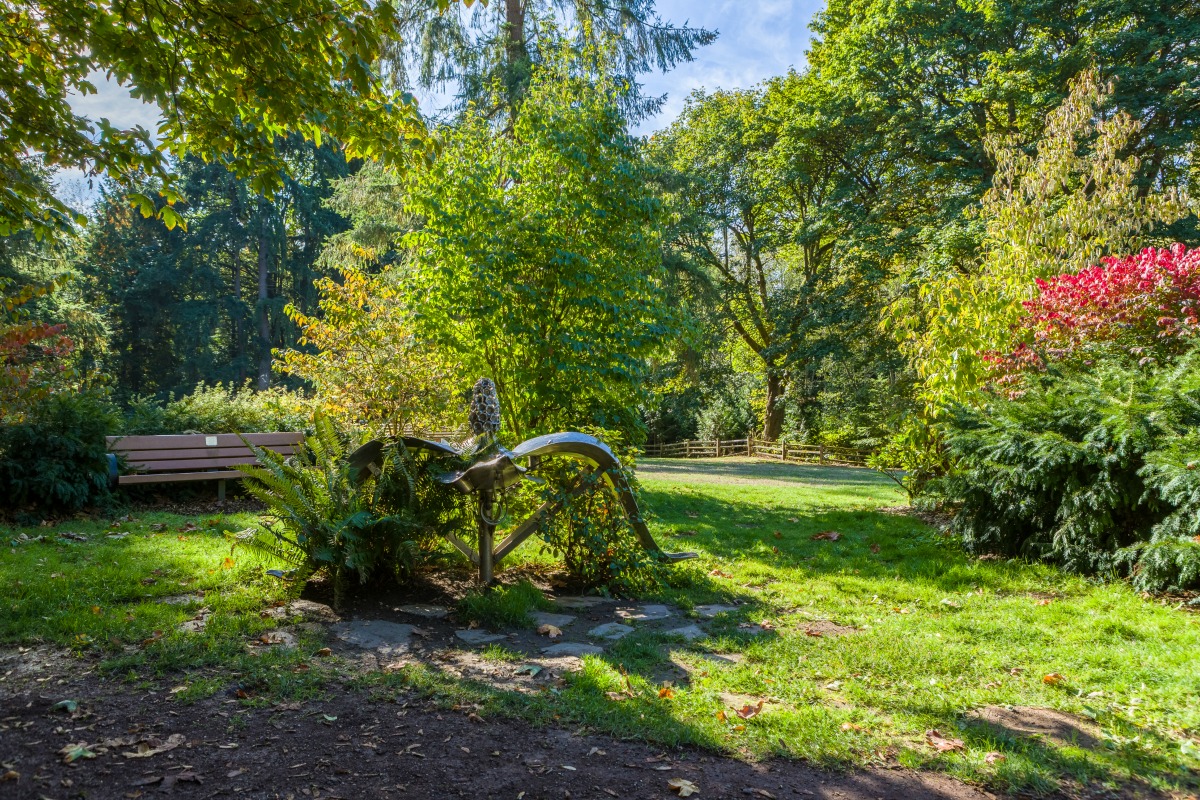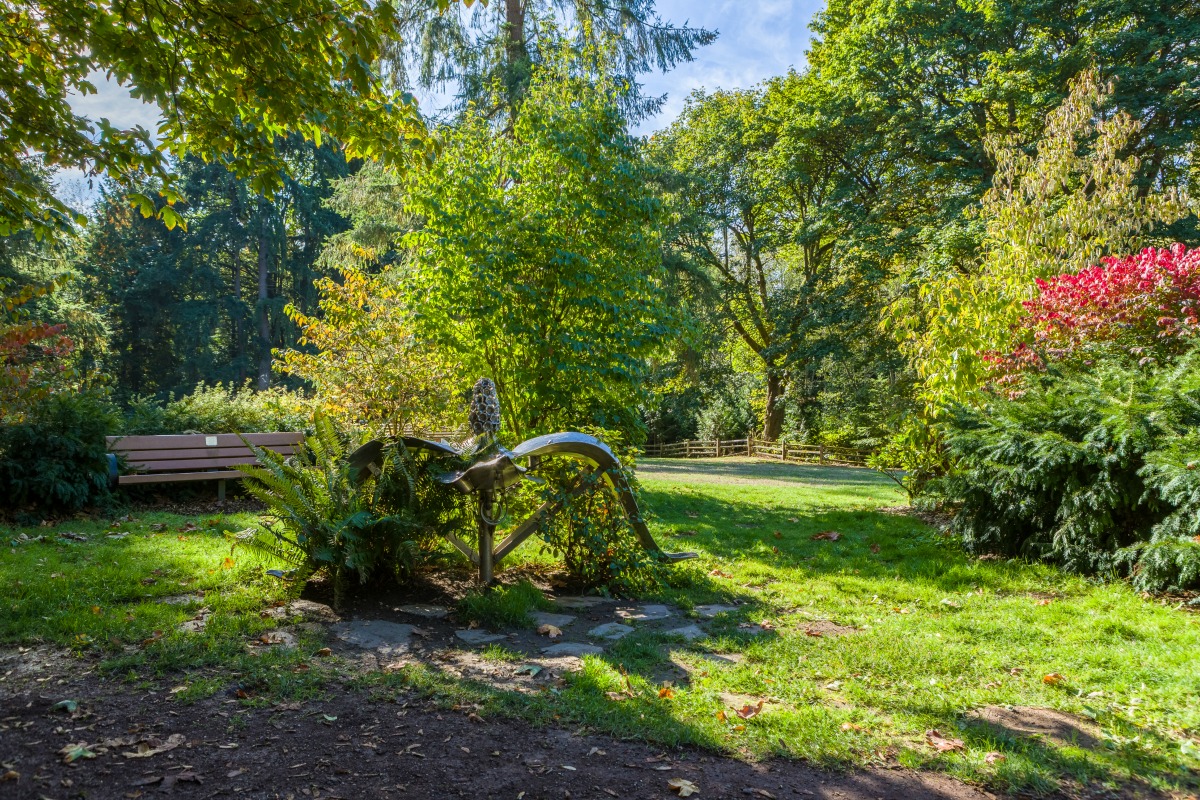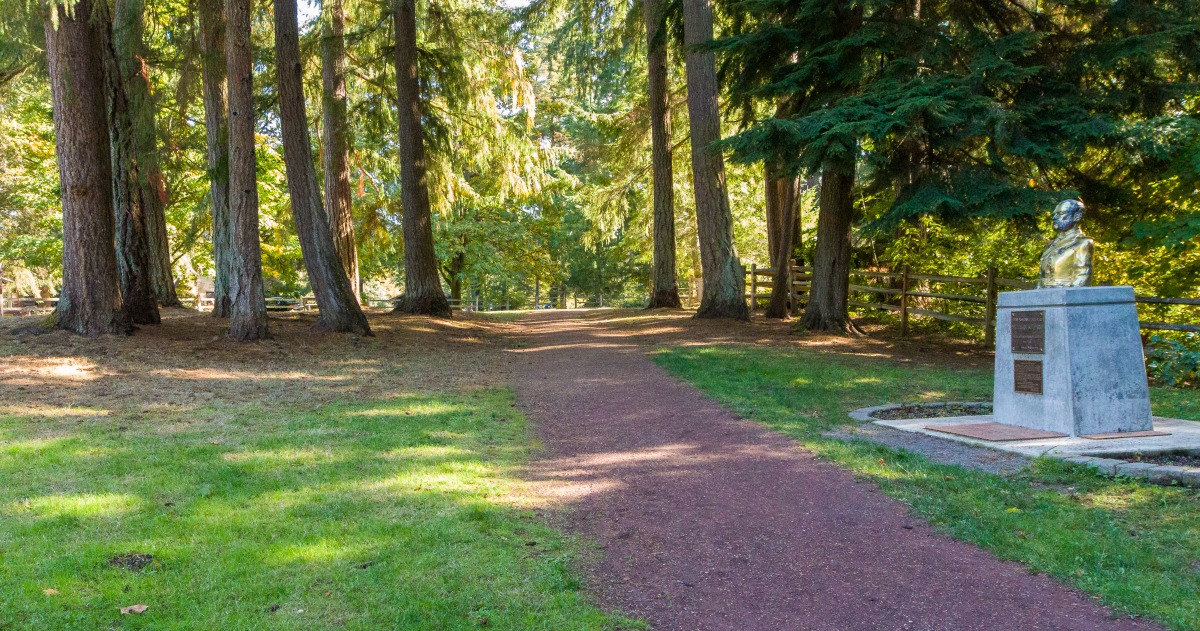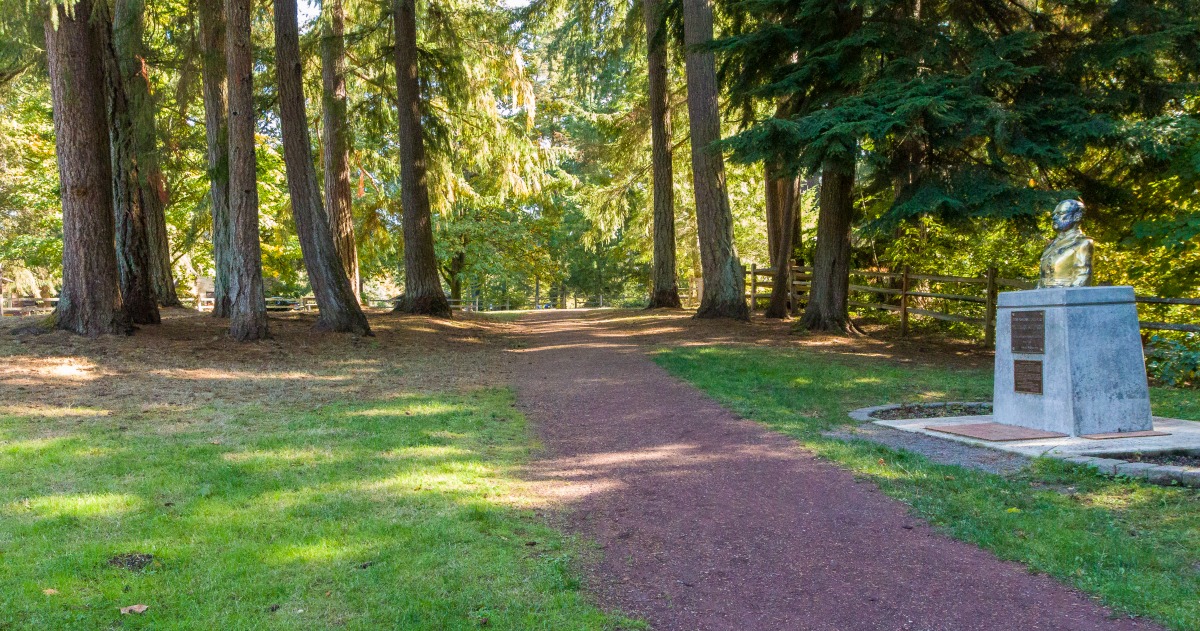 ---
Located at 19845-20099 47th Ave. N.E. Lake Forest Park, WA 98155
Affectionately nicknamed "Choo-Choo Park," Horizon View Park is your all-purpose space. Enjoy a picnic, hike through the wooded areas, or join your kid for a ride on the play train.
---
Located at 17337 Beach Dr. N.E. Poulsbo, WA 98370
For a moment of quiet contemplation, nothing beats looking out at the waters at the Lyon Creek Waterfront Preserve. Containing 100 feet of Lake Washington shoreline and 250 feet of Lyon Creek, it's one of the most peaceful parks around.
---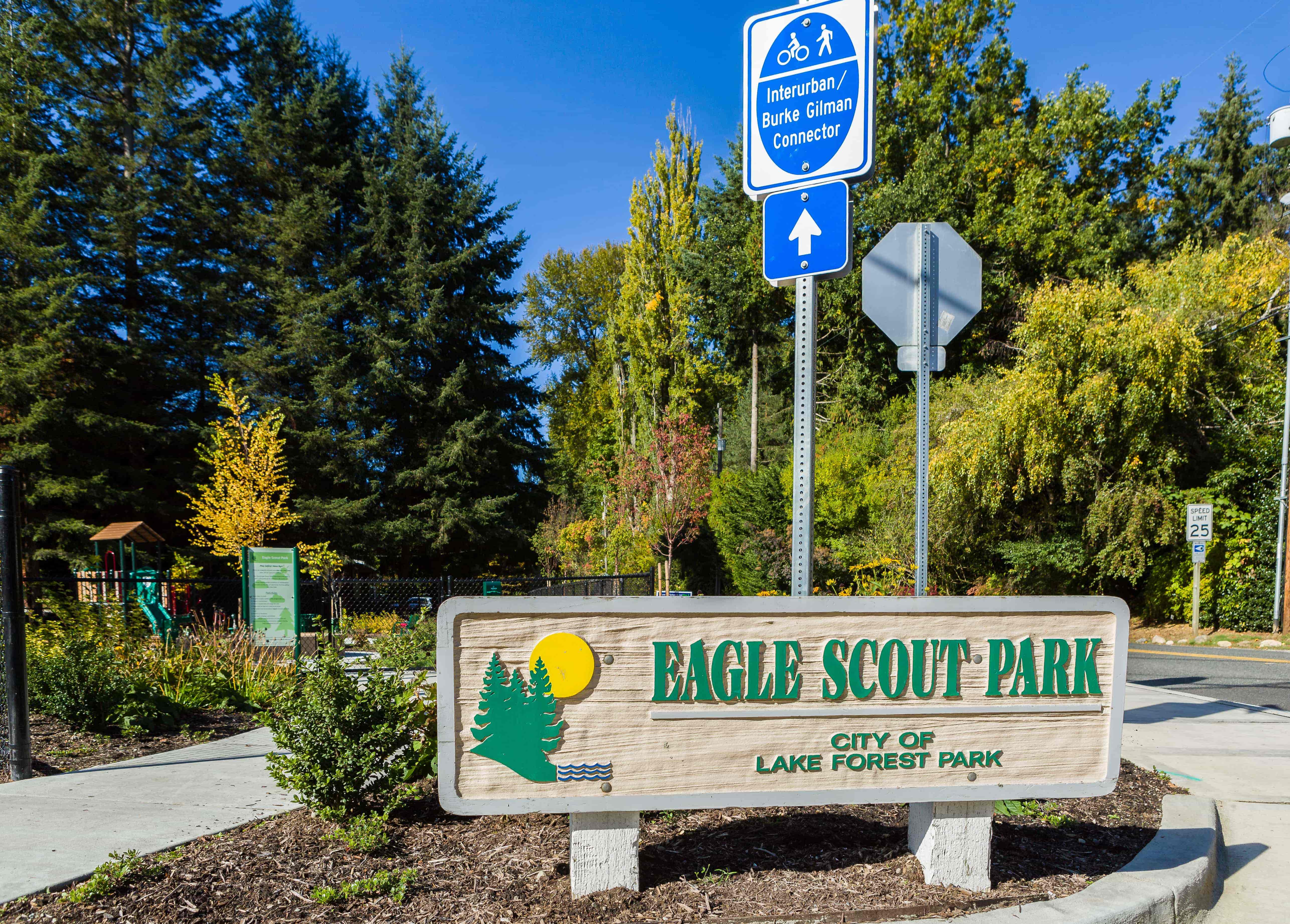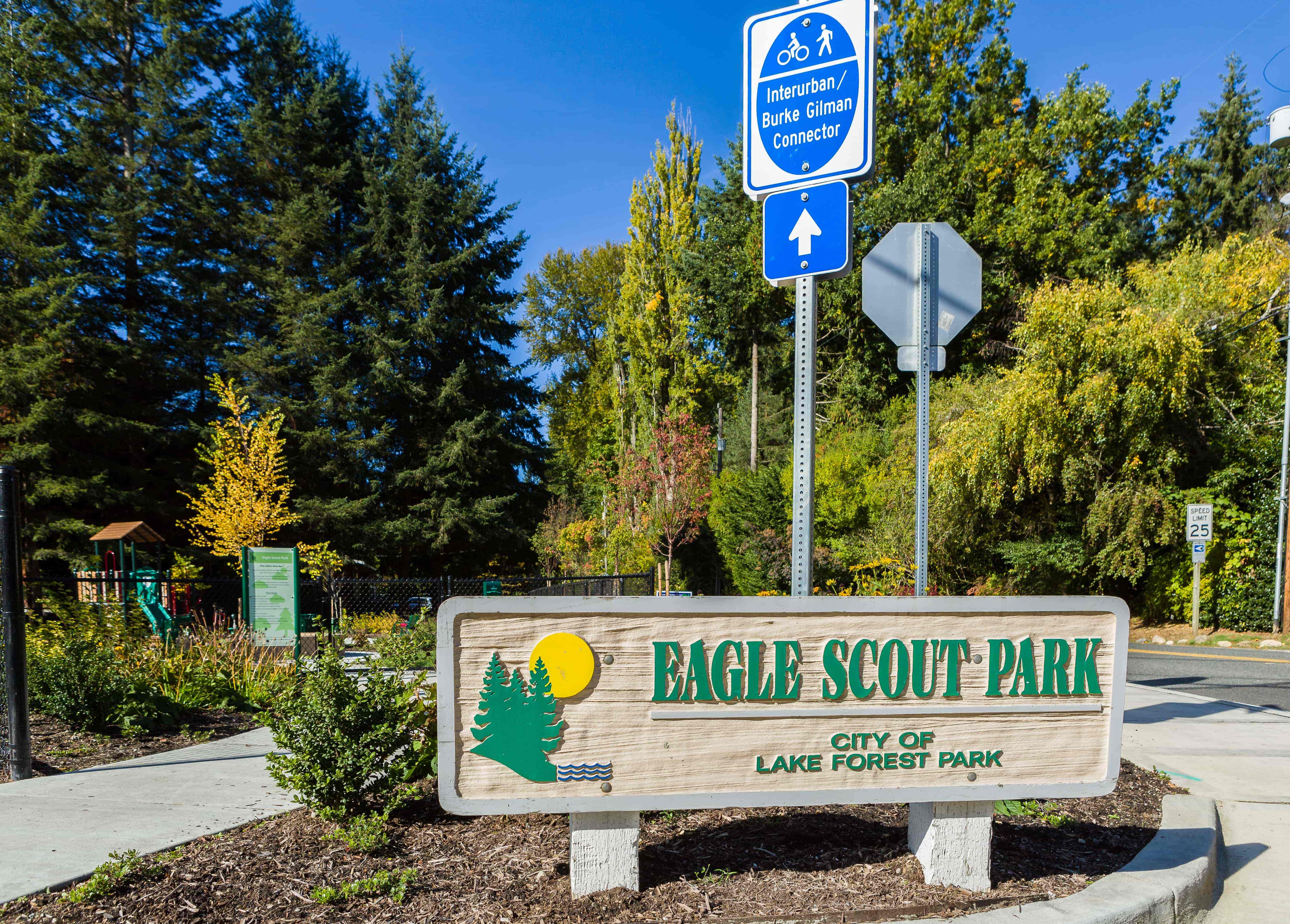 Located at 3715 N.E. 180th St. Lake Forest Park, WA 98155
Owned by the Lake Forest Park Civic Club, Eagle Scout Park is perfect for those who are looking for a good workout. Take a break from running and stretch your muscles on their exercise bars while you let the little ones run wild on the play toy!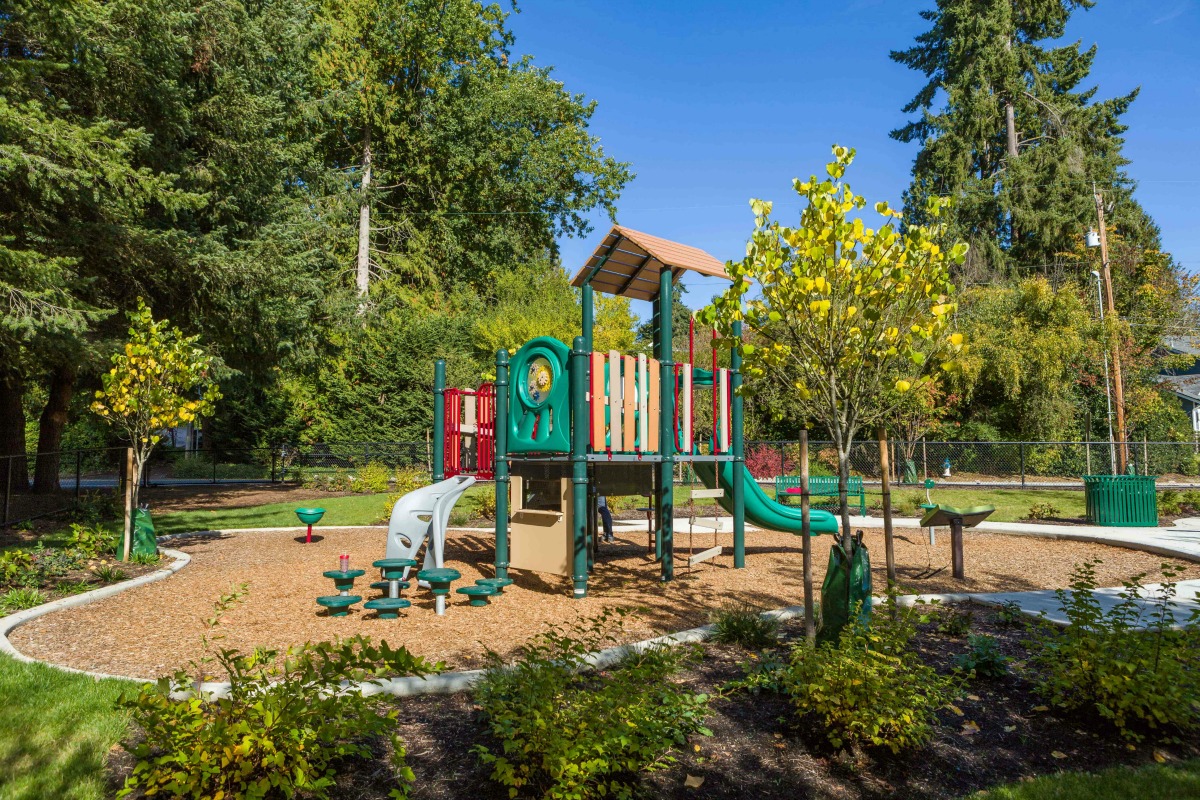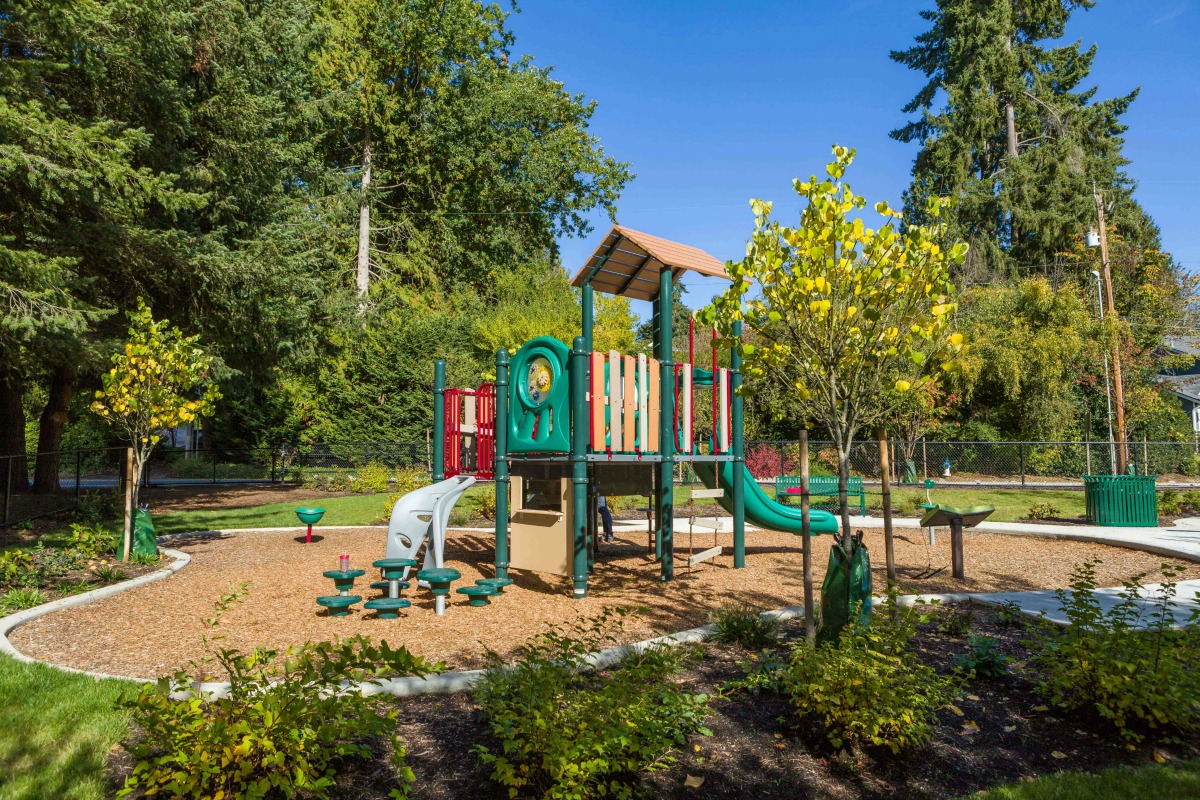 ---
Located at 17043 Brookside Blvd. N.E. Lake Forest Park, WA 98155
A hidden gem at a busy intersection, Blue Heron Park is filled with lush native landscaping and primitive pathways lined with lovely plants. Stop by to view the salmon and look out for herons; you may see them fishing for lunch!
---
Located at 17038 44th Ave. N.E. Lake Forest Park, WA 98155
Acquired in 2011, Whispering Willow Park is in the perfect location to help restore the water quality and habitat of Lyon Creek. Located right next to Lake Forest Park's Town Center, this park is a diamond in the rough that cannot be missed.
---
BEACH CLUBS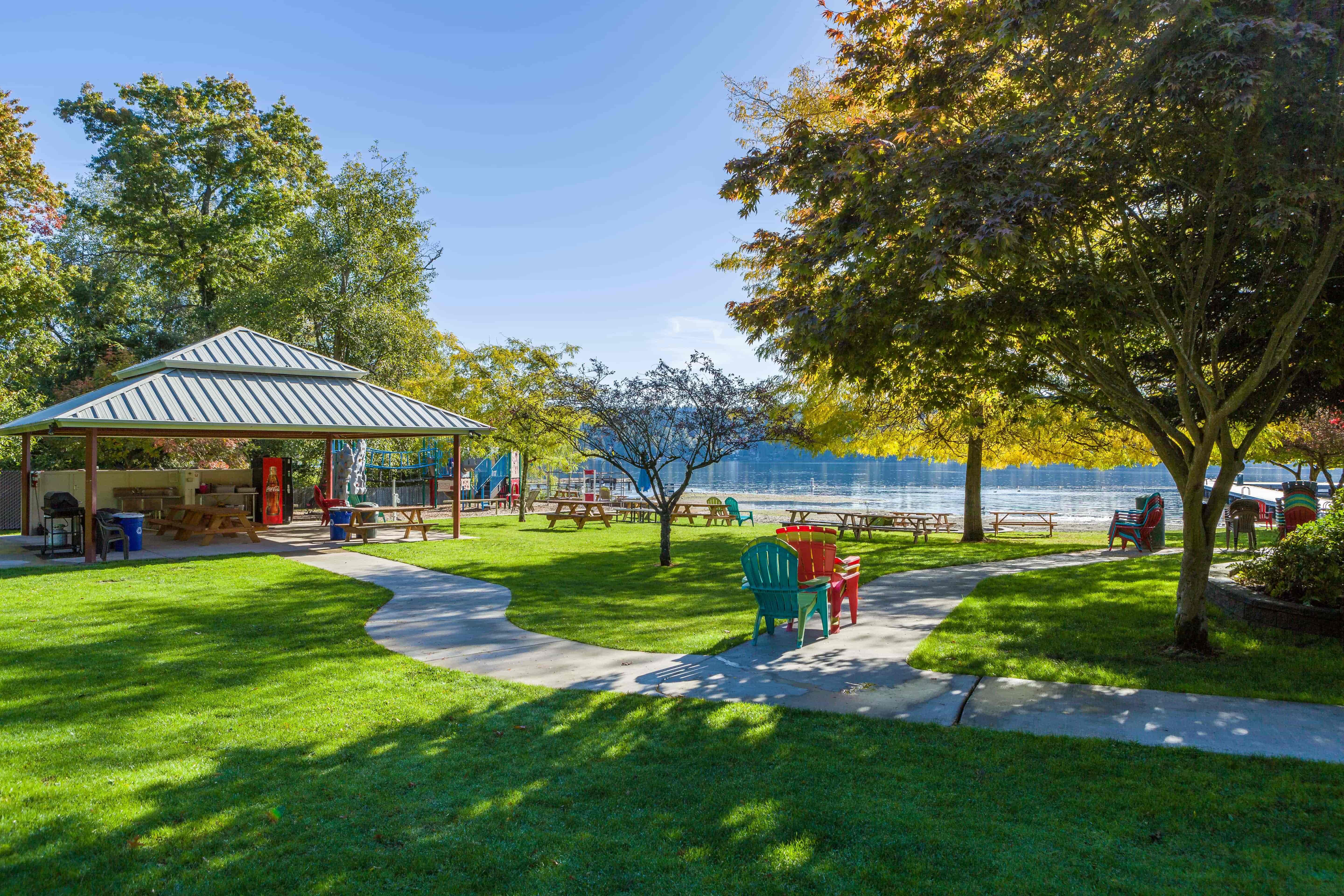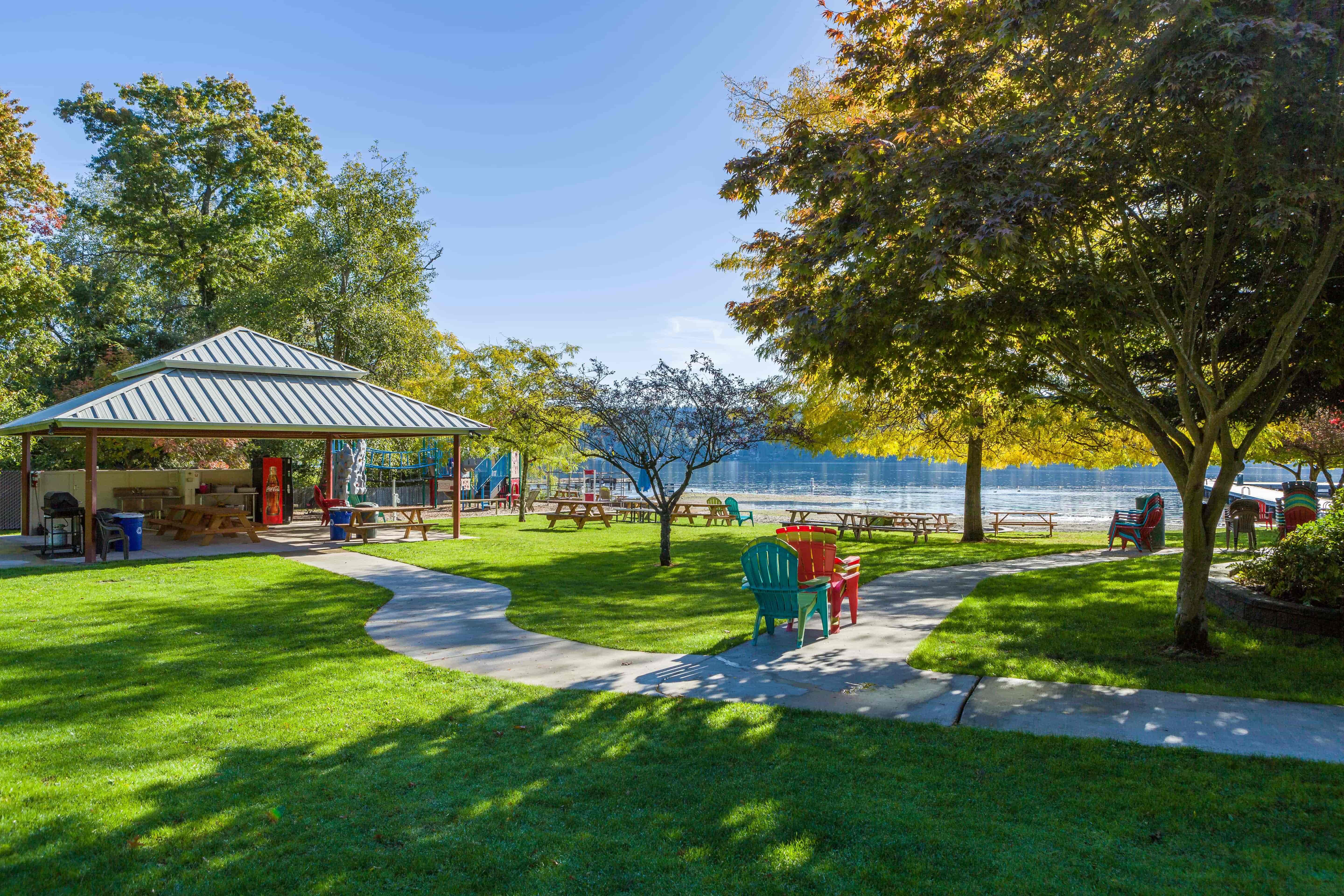 Located at 17301 Beach Dr. N.E. Lake Forest Park, WA  98155
With gorgeous scenic views and events the whole family will love, the Lake Forest Civic Club is definitely worth checking out. "The Civic Club is well known with plenty of surrounding homes being deeded in," says Casey Bui. If you're interested in all the Civic Club has to offer, submit a membership application today.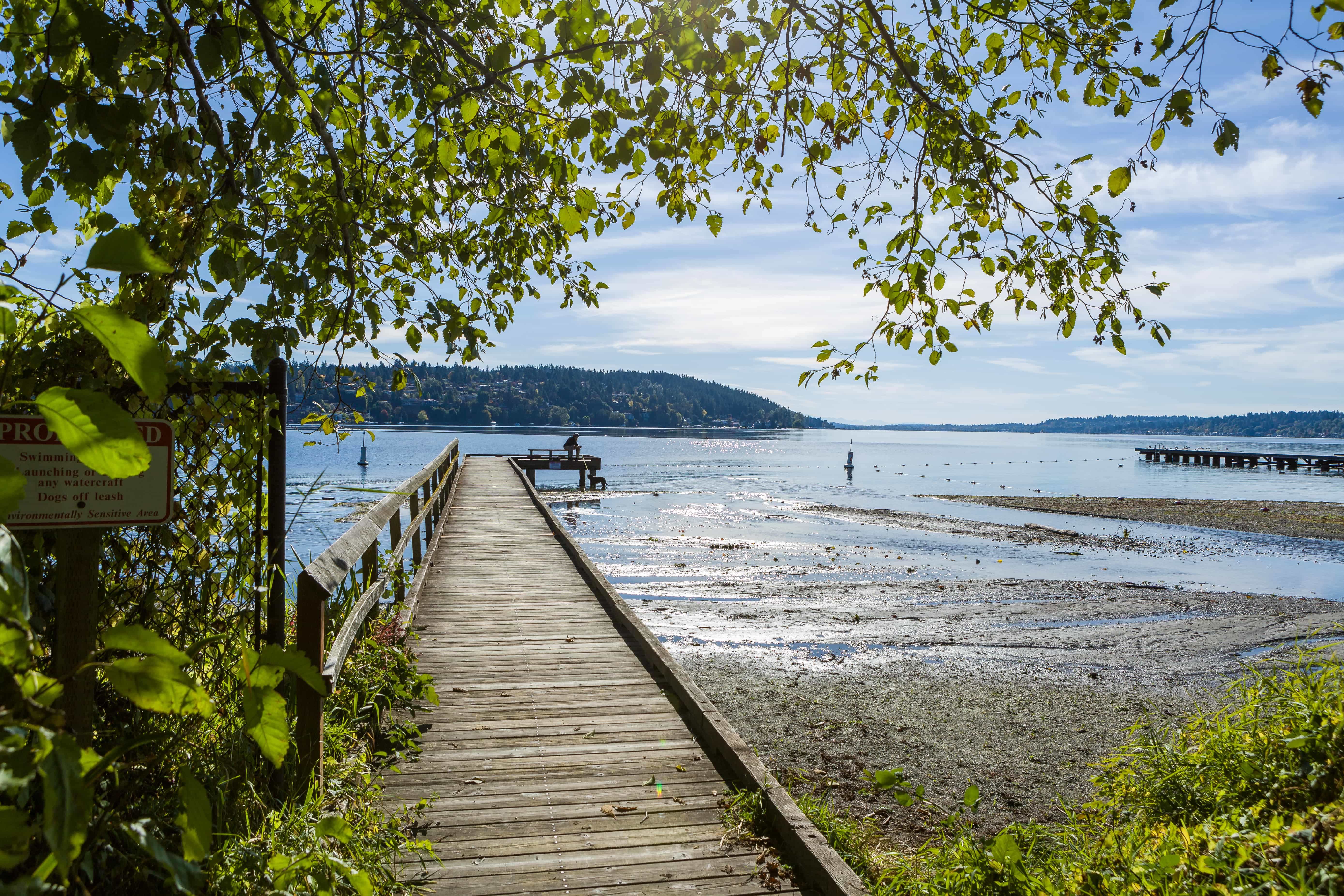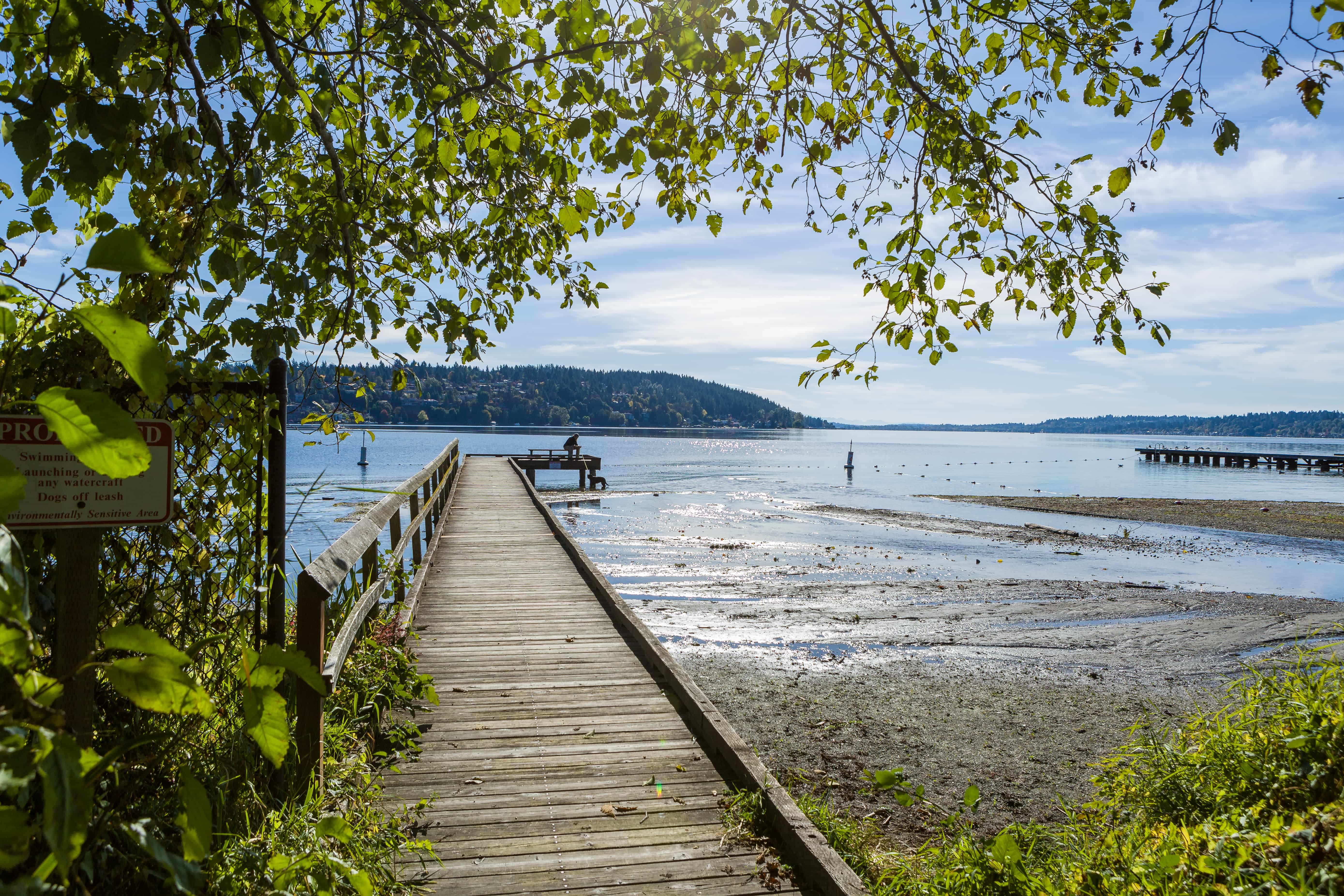 Located at 16500 Shore Dr. N.E. Lake Forest Park, WA 98155
With a swim team, water polo, and other aquatic programs, the Sheridan Beach Club is perfect for those who love the water and want to be more involved. "[The] lesser known…Sheridan Beach Club…provides excellent amenities, shore access, a pool and most importantly, a heightened sense of community," says Casey. "If you're looking for it all in LFP, the Beach Club is where you should start."
---
THE BEST WAYS TO GET AROUND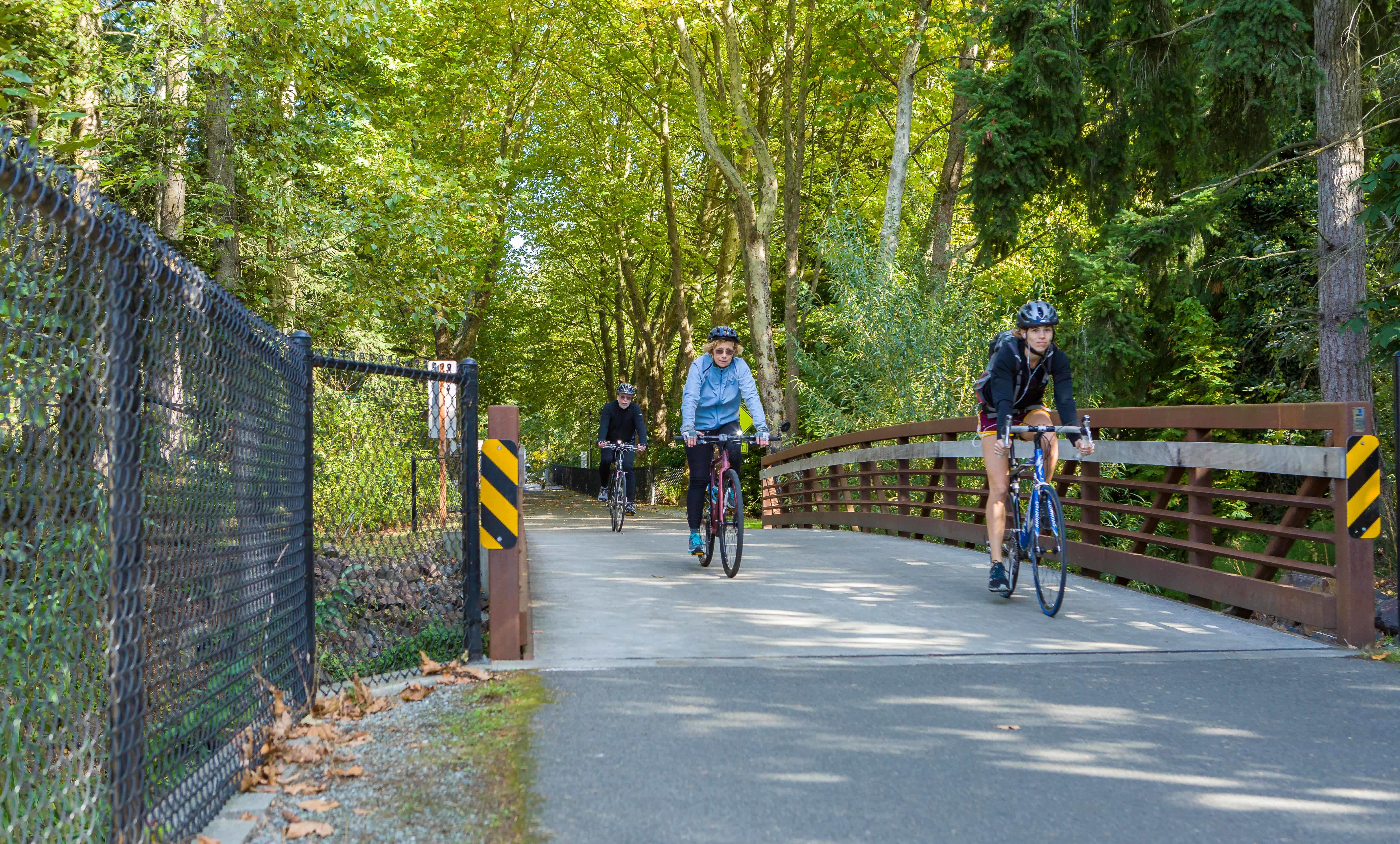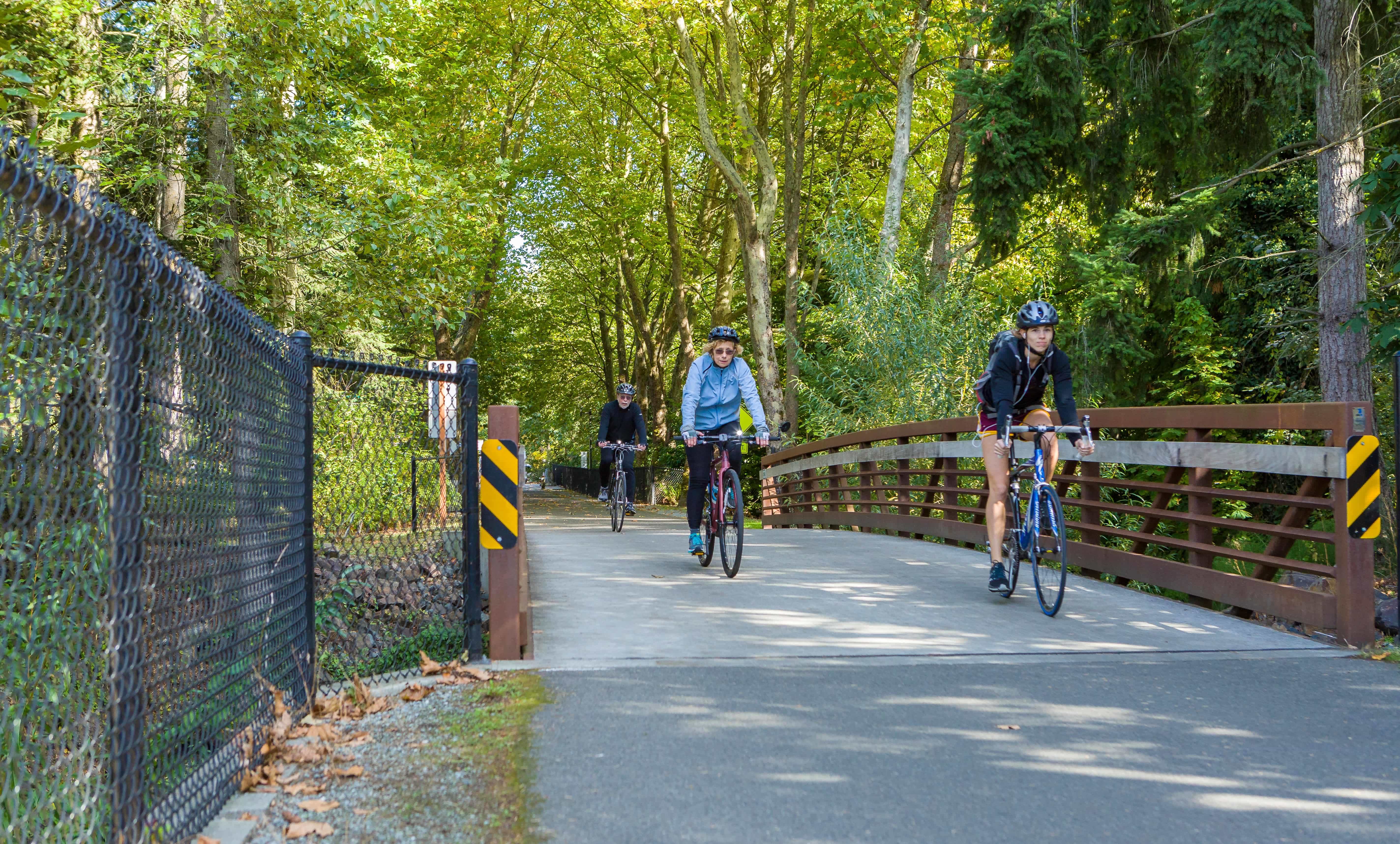 When it comes to commuting through Lake Forest Park to surrounding communities, the preferred method of travel may not be what you'd expect. "Lake Forest Park residents predominantly rely on car & bus for their commutes to Seattle or the Eastside," Claudette shares. "However, with convenient access to a 2-mile stretch of the Burke-Gilman Trail that passes through the city, there is a robust population of residents that commute into Seattle by bicycle, and particularly work centers such as the University of Washington & Children's Hospital."
If you're looking to cut down on gas costs, help the planet, and enjoy some great views on your way to work, grab your bike and start pedaling!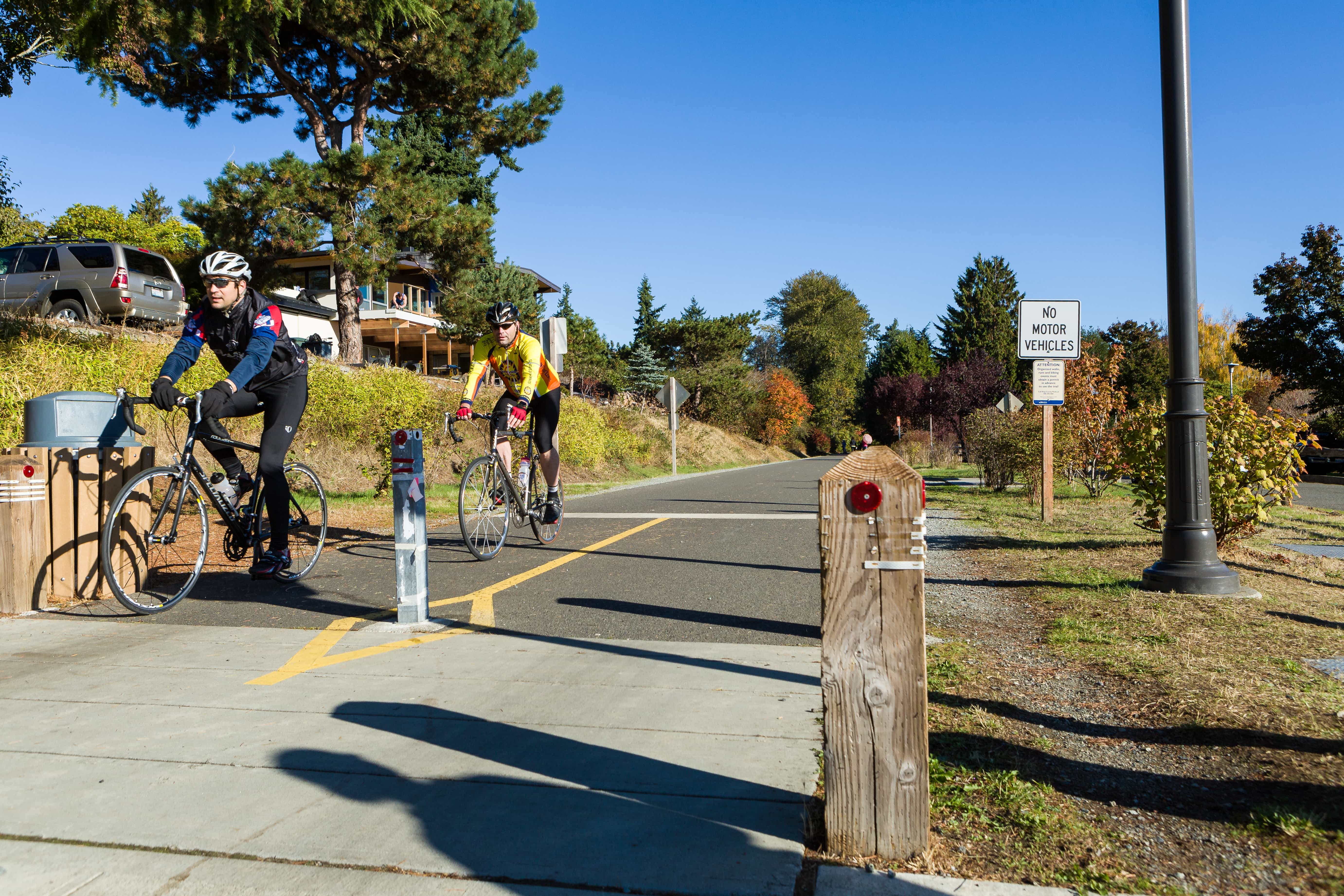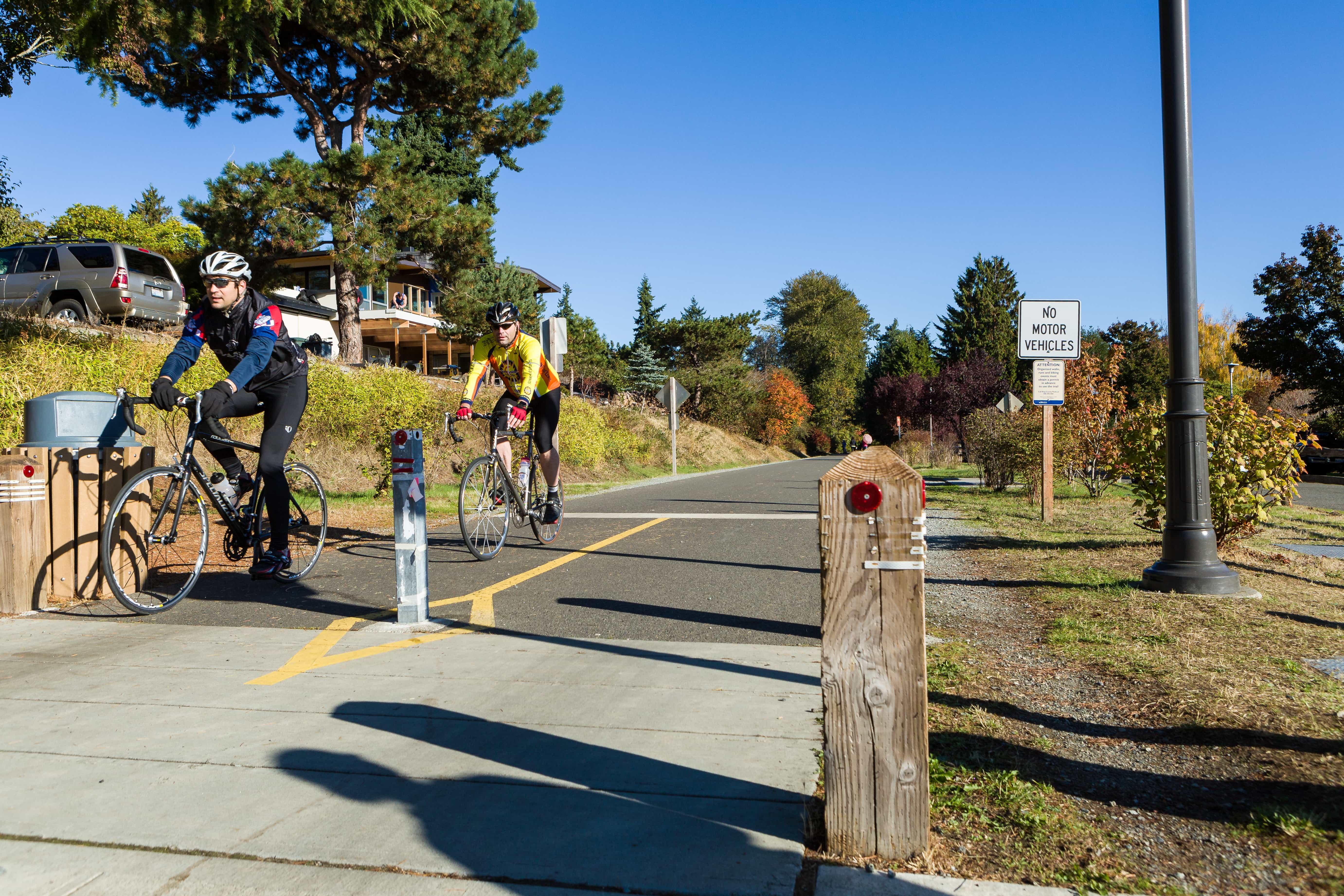 If you're in the mood for getting around on foot, the McKinnon Creek Trail is going to be the best spot to check out. A 0.5 mile forested trail located about half a mile northwest of City Hall, it's perfect for everything from a short jog to a slow-and-steady hike.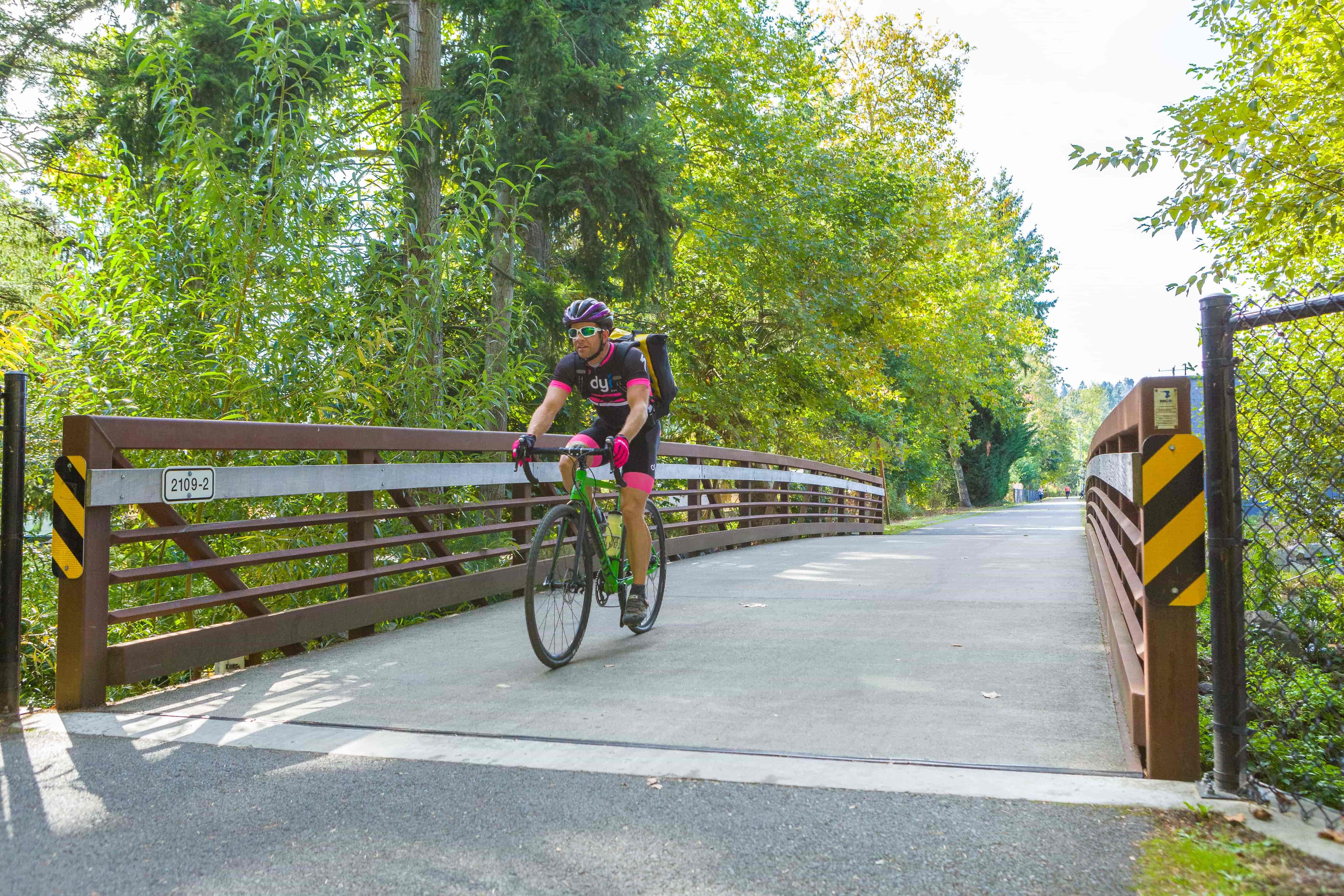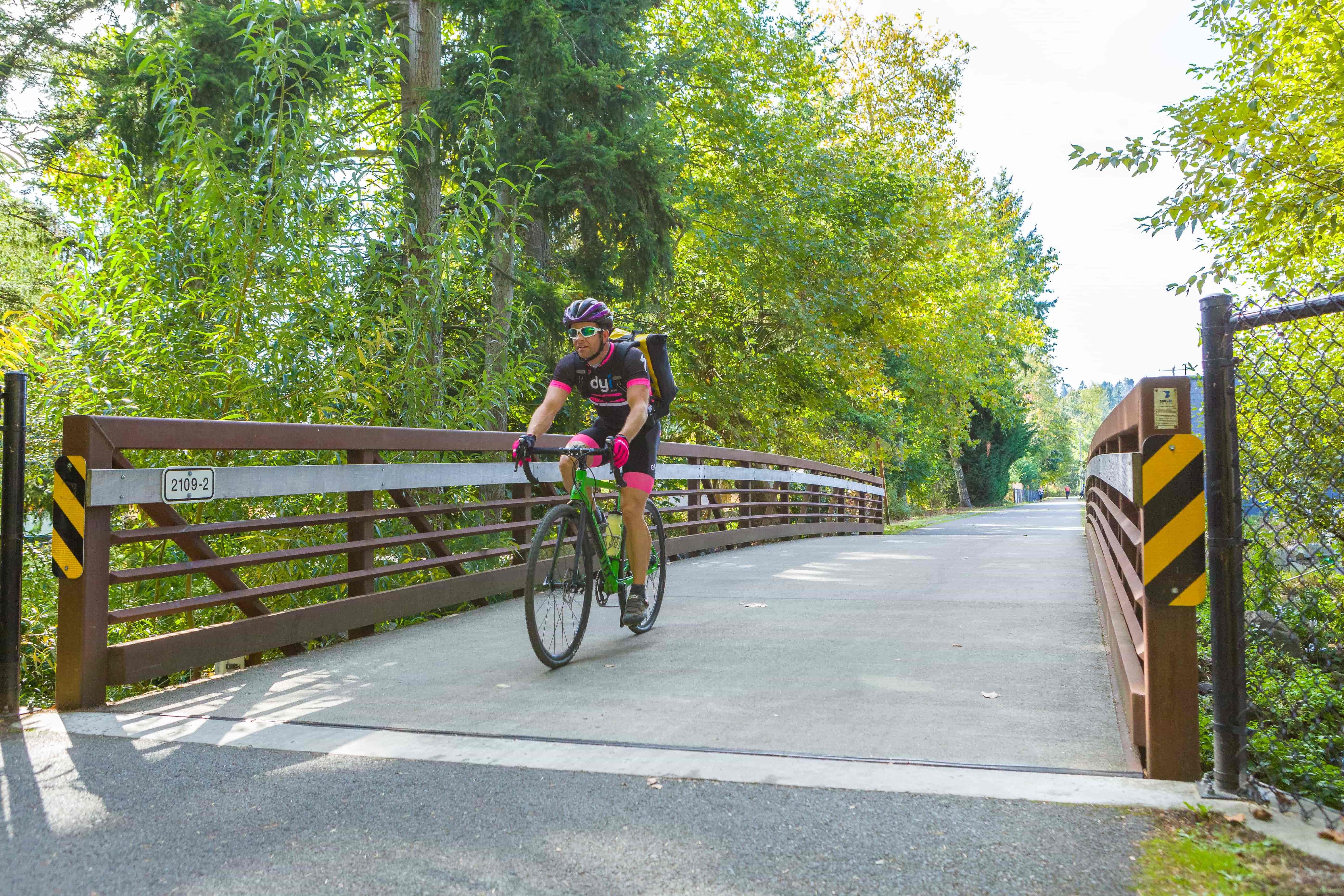 For more tips on how you can enjoy the outdoors in Lake Forest Park, click here.
---